Atlanta

Sell My House For Cash Fast
The Fast & Convenient Home Sale "To Sell Your Home For Cash!"
We Can help Sell YOUR House Fast
Craig said, "She couldn't handle the repairs or keeping up with the tax payments. I've got.. a real estate background-Actually, it's probably the SMOOTHEST TRANSACTION I've ever seen!"
Saul said, "Needed to Move fast & save property from tax sale. You guys went the extra mile!"

Our Chicago Regional Home Buying Team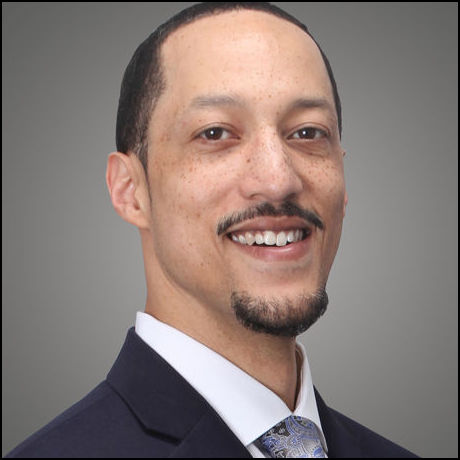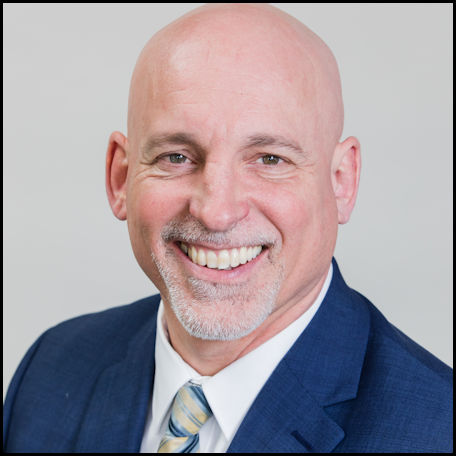 Once we agree on a deal, we GUARANTEE our deal will go to closing!
"How Does this Process Work?"
Expect a Fast & Convenient Sale when you choose to sell to Diamond Equity.
Receive Your Money ASAP:
We'll Schedule a Time to View House.
You'll Receive a Cash Offer on the Spot.
We'll Handle All the Paperwork.
Attend Closing & Get Your Cash!!
Watch a short video on how this process works
Excellent experience, very professional operation, fair price, and good communication."
"I just want to thank you again for buying my sisters house. I also want to thank you for being so professional in my stressed out state."
Ready to sell a home fast in Chicago?
Request Your Cash Offer Now:
5.0 stars from 115 Reviews
Check Out a Few Before & After Photos from Our Recent Renovation Projects (slide to reveal)
*Guarantee Details-Guarantee payout amount set by Diamond Equity Investments Acquisition Manager according to the agreed purchase price of the house. Typical guarantee amount is between 1%-5% of the purchase price. Guarantee limited to instances where Diamond Equity Investments, or it's subsidiaries, do not perform (ie Close) on the contract. In instances where the closing must be delayed due to title clearance issues, occupancy issues, weather conditions, or acts of God, the Guarantee will not be paid, as Diamond Equity Investments would be considered still performing on the agreement.
Frequently Asked Questions
"What's the Fast Way to Sell my House?"
Selling your house as is, to a cash buyer, offers the option to sell your house fast-in as little as 7 days. If you try to sell through a real estate agent, there is no guarantee you'll end up receiving an offer. Then, once you get an offer, most home buyers are using mortgage payments to pay for the house, which causes delays in closing. Selling your property direct to Diamond Equity is the fast way to sell your house.
"WHAT'S THE PROCESS OF SELLING MY HOUSE TO A CASH HOME BUYER?"
Here's the process of selling your property direct to Diamond Equity Investments:
We'll Schedule a Time to View House.
We'll present your As-Is, cash offer on the spot
We'll handle the title work & assist with anything needed for closing.
Attend Closing & Get Your Cash!!
"WHAT IF MY HOUSE NEEDS SOME REPAIRS?"
Don't worry-No matter what condition, we'll buy the house fast for cash. We have construction crews constantly looking to us for the next job (house renovation), so the more work the house needs-the happier the team will be!
"WHAT IF I NEED A FAST CASH OFFER AND CLOSE, BUT NEED SOME TIME BEFORE I MOVE OUT?"
Since we are buying the house as an investment, we can offer a flexible closing date. Some property owners need to close right away, in a matter of days to avoid tough situations, yet need a few weeks to pack and make arrangements for the next home. If you're under a deadline like this, be sure to mention this when calling so the team can be ready to move. We have closed on properties in as little as 24 hours to accommodate deadlines such as tax sales or foreclosures.
"WHAT IS MY HOUSE IS FULL OF OLD FURNITURE OR CONTENTS?
Any items left in the house after closing will either be donated to good will, recycled, or discarded. Since you're selling your home the easy way, you take only what you want and leave the rest us!
"I DON'T KNOW WHERE TO GO ONCE, I SELL! CAN YOU HELP ME FIND A NEW HOME?"
Yes, we specialize in helping homeowners with relocation. Finding a rental property or even helping with the home buying process to locate your next home would be our pleasure.
The state of Georgia is home to many wonderful things. Known as the Peach State, Georgia is famous for their high quality fruit. In fact, the state produces more than 40 commercial varieties of peaches! In addition to fabulous fruit, Georgia is the country's number one producer of peanuts, pecans and vidalia onions. To top it all off, the state even invented Coca-Cola back in 1886. Out of all the amazing amenities Georgia has to offer, one of the most impressive is its state capital, Atlanta.
Atlanta is an ever growing city, marking its status as a cosmopolitan hub in the Southern United States. As the most populous city in Georgia, Atlanta is located in two separate counties, Fulton and DeKalb. Residents of Atlanta enjoy a moderate climate, with four distinct seasons. Furthermore, the great outdoors is always nearby, with numerous options for hiking, kayaking, river rafting, and other nature-filled activities. If staying in town to check out the local food and drink scene is more up your alley, Atlanta is also a great choice. The city has long been a foodie capital, from casual to fine dining. No matter what community you find yourself in, tasty food is never too far away! Lastly, the local neighborhoods within Atlanta are beautiful. Virginia-Highland, Morningside, Grant Park, and Peachtree Hills are just a sampling of Atlanta's striking intown neighborhoods. Each has their own unmistakable personality, unique to the city of Atlanta. The communities found here are like none other. 
If you currently call Atlanta home, lucky you! Having so much to offer, it can often feel like the world is at your doorstep! That being said, there are times when change is needed. Whether it is a change in career, school or scenery, making a lifestyle switch is sometimes bound to happen. When these important life moments come, finding an effective way to sell your house is a big step in the right direction. Since 2006, Diamond Equity Investments has been purchasing houses, condos and apartments in Atlanta.
A POPULAR QUESTION WE GET ASKED, "CAN I SELL HOUSE AS IS?"

Our mission is to buy houses, renovate those houses and eventually sell them to new owners. With fast and convenient service, Diamond Equity Investments allows you to sell your house for cash in as little as seven days. Curious to know more? Here is the process of selling your house to a cash home buyer:
We'll Schedule a Time to View Your House
Searching to sell your house for cash in Atlanta? The first step is to contact us! To request a cash offer, you can fill out an online form on our website, or call us at 770-766-7061. At Diamond Equity Investments, we will buy any house, apartment or condo within a two hour drive from Atlanta's downtown centre.  
We'll Present You an As-Is Cash Offer, On the Spot
This is a unique benefit to cash buyers like Diamond Equity Investments. After viewing your home, we will present you with an as-in cash offer for your house. This is unlike most other methods of selling your house. One of these methods is selling your house through a common real estate agent in Atlanta. If you ultimately decide to sell your house through a real estate agent, there is no guarantee you will receive an offer on your house, let alone a fast one. Then, if you get an offer, most buyers are using mortgage payments to pay for the house. This, in turn, causes lengthy delays in closing.
We'll Handle the Title Work and Assist With Anything Needed for Closing
House in need of repairs? Old furniture you don't want to relocate? No worries! No matter what the conditions, we will buy your house fast for cash. When selling with Diamond Equity Investments, you take only what you want and leave the rest to us. We are in contact with local construction crews that will take care of any repairs the house needs. Any items left after closing will be donated, recycled or discarded.
Attend Closing and Get Your Cash!
The final step to selling your house for cash in Atlanta is to receive the cash! If you are not sure where to go after selling your house, we can assist in finding you your new home. We specialize in helping homeowners with relocation and are happy to help you find a rental property or navigate the home buying process. Learn more about Atlanta we buy houses options!
Speak to us to learn how to qualify to sell you house fast for cash!
Still wanting to know more about our home buying process? Have questions about your property in Atlanta? Our team of experts at Diamond Equity Investments are happy to talk with you about any questions or concerns you may have. We buy houses in Atlanta, and pride ourselves in making the experience amazing! To contact us, you can visit our website or call us at 770-766-7061.
Terry said, "The ability to Sell it As Is-and you communicated every step of the way. We were very pleased with how smooth everything was and how honest you were. Very professional."
Lori & Irvin said, "Selling to an investor is quick & easier than going with a realtor. Wish I had more homes to sell you!"