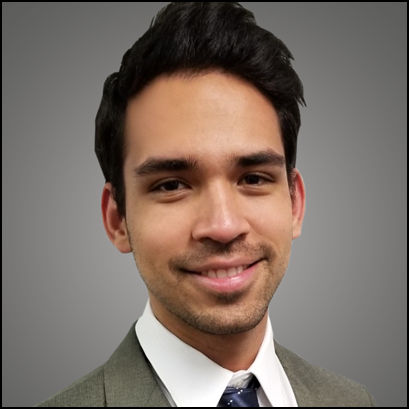 Jean Zambrano is a real estate Acquisition Manager here at Diamond Equity Investments Atlanta Region.  Born and raised in Venezuela, Jean moved to the U.S. at age 18 to pursue a career in real estate. He flew 2,200 miles across the Caribbean Sea to arrive in Atlanta, his new home. He saved up for years and was eventually able to buy his first Rental Property at the age of 23. Starting with ZERO knowledge in Real Estate, he studied, worked hard and networked constantly, doing everything by himself. 
Jean recently became a U.S. Citizen (January 2019). His passions and hobbies include Playing Guitar in his Band, and Traveling the World. Being born outside the U.S., Jean understands struggle and persistence, and is committed to revitalizing communities stateside through his hard work with Diamond Equity Investments.
Jean Zambrano with a Few Recent Sellers at Closing:
Miss Priscilla & Alexander said, "Didn't have to do the cleanout or anything! Choose Diamond!"
Noel said, "House I got in probate. Condition pretty bad. Feel great-glad it's over with! They offered me the most money.

Deborah said, "My mom is deceased – needed to sell. Totally relieved-process supurb. Go with Diamond Equity – Eliminate the guessing."

Keeley Said, "Family emergency – my mom needed to be put into assisted living. Went better than I could have expected. I'm in the business of real estate and it needed complete renovation. So much easier!"
Rhonda said, "Health issues, house way too big… too much damage to the house. BIG Sigh of relief – feel at peace. Closed Fast!"
Ms Adell said, "No longer able to live by myself…Unable to do any repairs. Y'all were willing to come to my house (for closing)… that was greatly appreciated!"
Shane said, "I'm retired… do more traveling. Property needed repairs. You guys have a great team!"
Al & Annette said, "Getting older and didn't want the upkeep of the property. Very relieved. It became a financial burden on us."
Isaac said, "Needed to downsize. Timing is perfect. I"m happy I selected the right one (company)"
Charles said, "Bought the house as-is, 12 years ago. A lot of the things wrong with the house then, are still wrong with the house now. I'm very happy that it's closed! Just doing that, was a little overwhelming."
Jackie said, "Many repairs needed to be done. Cost would have been astronomical. I feel like a weight has been lifted from my shoulders. Other companies..I chose the right one!"
Myles said, "Renovation chores piled up – Rather relocate. Pleasantly surprised by the speed of the transaction."
Janice said, "Relieved-glad it's off my hands. Can't stress enough what a positive experience it has been for me"
Damon said, "I feel really good. The professionalism. The kindness. You gave me the price! Totally fine"
Martha said, "I couldn't live there and take care of it anymore. Family lives South, not close anymore"
Barry said, "Big storm wiped out everything in the back yard."
Maria said, "Gracias Jean, gracias Jean. Me diste mucha confianza para trabajar contigo."
Ashley said, "I feel like I can breathe. I feel like a weight lifted off my shoulder. OMG I'm so happy!"
Kathy & Carole said, "My husband died and I moved to Texas. The house needed a lot-a lot of work."
Arthur said, "Investment property…no longer profitable to me. Went with Diamond-got the best offer from them"
Duane & Deborah said, "I recently retired and wanted to downsize. We got a good price and didn't have to do any updates. No hassle whatsoever."
Rufus & Becky said, "Well pleased. Went smoother than I thought it would!"
James said, "Needed a lot work-wanted to sell-didn't have the money to fix it."
John & Doris said, "Reluctant to sell-but the neighborhood changed. Got her the best deal. That was very impressive."
Marilyn said, "Upkeep became a bit much-it was just time. It's been a wonderful experience! Close Quickly & Handle the Clean out!"
Lori & Irvin said, "Selling to an investor is quick & easier than going with a realtor. Wish I had more homes to sell you!"
Tommy & Roosevelt said, " Wanted to pull my cash value out of it.. Made it SO EASY FOR ME. A Fast Process."
Gerald Said, "My wife died. Didn't need all that space. You came up and met the price I wanted."
Kelly said, "My father had surgery-time for him to get one level home. You Guys were awesome!"
Caroline & Frank Said, " You came highly rated ! Very thankful-helping us get this money-and working with the tenant that was in there."
Gary & Jean said, "Tired of property expenses. Good company to do business with. Very Easy"
Easton & Sandra said, "We just had to sell it. Y'all seemed like the type…going to fix the house up"
Mike said, "Tried other options-couldn't get nowhere. You guys jumped on it!"
Minnie said, "Reached out to yall & glad I did. Made me real happy!"
Ms. Shepard said, "Really has been a nice experience. They would take the place as-is"
Diana & James said, "The amount we wanted was exactly what you were offering!"
Jodi said, "I did my research. House not in best condition. Knowing you're going to make the house better"
Joyce, Tankia, & Kevin said, "You're FAST! You guys were the best choice! I give it a A+!"
Joyce said, "Appealed to me-no showing, no sign in the yard. 3rd house I've sold & I never had such efficiency!"
Phil & Cynthia said, "Home needed fixing up-two mortgages. Able to get it done, processed-closing went EXCELLENT!"
Mike Said, "Didn't have the time or the money to put into it-figure I'd Just Sell it As Is"
Shannon said, "Got a letter in the mail. Like the fact that you're going to fix my house-make it better for the whole community. My mom's house-very special to me."
John & Tammy Said: "Just don't have that much effort to put it. You would just take it As-Is! I like that-it was good experience"
Tommy said, "Needed a change. Issues (with the house) kept poppin up. Everything went well"
Steve said, "You were professional, the other buyers…you made is easy coming to us with the paperwork"
Bob & Lynne said, "We agreed on a fair price. It was very simple & very quick"
Mary said, "In no time, they purchased my property. Diamond Equity is the one to go for! They are the One!"

Check Out a Few Before & After Photos from Our Recent Renovation Projects (slide to reveal)
5.0 stars from 190 Reviews