Diamond Equity Investments Reviews-Better Business Bureau Rated A+
We'll Buy YOUR House:
"As Is"

– You Make NO Repairs!

Quick Cash Closing

–NO Mortgage Companies delaying Closing!

No Agent Fees

–NO Commissions
& NO Hidden Costs!

We'll Even Handle the Cleanout!


Leave Unwanted Items Behind!!
Ronny W. – 11/09/2020



my review below ( Ronny W.) has enormously been corrected. Mr Austin S**** of Diamond Equity has and is working with me to sell my property. the complete staff has shown professionalism second to none. I stand corrected…Thanks
Eloise M. – 09/09/2020



Sold my condo to Diamond Equity, Worked with Jean, Hannah, and Austin, they answered all my questions and made the whole process less stressful for me. I reccommend anyone wanting to sell their property and for a fair price to contact Diamond Equity.
Sharon B. – 08/17/2020



Contacted King of Prussia location about selling home "as-is". From start to finish, Mike P. was a pleasure to deal with. Settlement occurred in about three weeks. Thank you!
Kathleen M. – 07/08/2020



Professional, ethical, responsive. All you need to complete your sale.
Marsha C. – 06/01/2020



I would highly recommend this company & the people who work for them. I never had a problem with being kept up to date with how things were moving along in selling my house. James, the realtor working with me, was very attentive to any concerns I had about my house. Hannah, another employee for the company, was so easy to work with & also very good at keeping me up to date as things moved along. Please consider this company if you want to sell your house, you will not be disappointed.
Diamond Equity Investments Reviews
Caroline & Frank Said, " You came highly rated ! Very thankful-helping us get this money-and working with the tenant that was in there."
Lisa & Marissa said, "Selling a house can be daunting. You made what seemed like a HUGE task Easy!"
Danny Said, "Everything was great-from first look to the final day [of closing]. Everything went extremely well to me!"
Gary & Jean said, "Tired of property expenses. Good company to do business with. Very Easy"
Tierra said, "You all are awesome! Everything was smooth & easy!"
Ms. Allred said, "Neighborhood got too big-I was ready to leave-I didn't have to worry about cleanup. Easy"
Ms. Shepard said, "Really has been a nice experience. They would take the place as-is"
Minnie said, "Reached out to yall & glad I did. Made me real happy!"
Mike said, "Tried other options-couldn't get nowhere. You guys jumped on it!"
Easton & Sandra said, "We just had to sell it. Y'all seemed like the type…going to fix the house up"
Tabitha said, "Too much work-house-needed too much work. Just Sell Your House As Is!"
Sabrina said, "It was a great stress-LESS process! It was a great experience!"
Diana & James said, "The amount we wanted was exactly what you were offering!"
Laura said, "With Covid 19, made the decision to move closer to family & Wanted to choose the safest option."
Joyce said, "Appealed to me-no showing, no sign in the yard. 3rd house I've sold & I never had such efficiency!"
Bessie & Frank said, "Trying to Downsize. Did it in record speed time. Very thankful about that. Wish more senior citizens knew about Diamond Equity!"
Jodi said, "I did my research. House not in best condition. Knowing you're going to make the house better"
Kirsten said, "Relocating-didn't have time to get the place ready for sale. Smooth & Easy process. No issues!!
Joyce, Tankia, & Kevin said, "You're FAST! You guys were the best choice! I give it a A+!"
Mary said, "In no time, they purchased my property. Diamond Equity is the one to go for! They are the One!"
Jean said, "Done in a very timely manner. Liked to Sell it As Is!"
Jackie Said, "There was mold & structural problems, so we decided to sell to Diamond Equity-paid off our mortgage and gave us walking money, Diamond Equity made it right!"
Mr Bryant said, "Quickness, smoothness, & honesty."
Belinda said, "Trying to renovate it-just overwhelming…2 years later we chose to just sell it as is."
Bob & Lynne said, "We agreed on a fair price. It was very simple & very quick"
Steve said, "You were professional, the other buyers…you made is easy coming to us with the paperwork"
Nathan said, "Chose Diamond-they would take it (buy) with people (tenants) living in the house. "
Tommy said, "Needed a change. Issues (with the house) kept poppin up. Everything went well"
Noel said, "Bad Contractor experience-had to sell. You people are honest & make the house beautiful!"
John & Tammy Said, "Just don't have that much effort to put it. You would just take it As-Is! I like that-it was good experience"
Diamond Equity Investments Reviews
Shannon said, "Got a letter in the mail. Like the fact that you're going to fix my house-make it better for the whole community. My mom's house-very special to me."
Mike Said, "Didn't have the time or the money to put into it-figure I'd Just Sell it As Is"
Diamond Equity Investments Reviews
Phil & Cynthia said, "Home needed fixing up-two mortgages. Able to get it done, processed-closing went EXCELLENT!"
Tammy Said, "Sister did a number on the house…good time to sell it. Saw the Diamond Equity TV commercial and called-process was really really easy-so much less stressful"
Bernard said, "Checked with some realtors, but felt comfortable with you. You gave me the right answers"
Mr. & Mrs. Holt said, "Burned down house. Take that risk away from Us. Very professional people-by far."
Linda & Willie said, "Didn't have time to maintain properly. Shared Driveway caused a problem-but we got the property sold!"
Craig said, "She couldn't handle the repairs or keeping up with the tax payments. I've got.. a real estate background-Actually, it's probably the SMOOTHEST TRANSACTION I've ever seen!"
Hannah said, "Owner lives overseas, so it took longer to get the documents…that caused the delay. You gave us money in advance. $15,000. Which was really helpful to us. Thank you Al."
Alex Said, "Felt like working with you was our best option-Al even helped get the moving process going"
Diane said, "You would buy it "As-Is" & I knew there were a few problems with the house. Didn't go with an agent because that would take too long."
Saul said, "Needed to Move fast & save property from tax sale. You guys went the extra mile!"
Rudy said, "House is 100 years old and needed full rehab. Sell it as is.. & get the best money for the value of the house!"
Nick & Donna said, "We needed to downsize. It's a Quicker, Faster Process! No problems, so nice, it was actually enjoyable!"
Darlene said, "My Father passed away and the home was an hour away (from us). When we were going through everything there was a correspondence from Diamond Equity. There was a reason my dad saved it-so we called"
Terry said, "The ability to Sell it As Is-and you communicated every step of the way. We were very pleased with how smooth everything was and how honest you were. Very professional."
Paula said, " I received a very professional advertisement in the mail with photos-so I knew who I was letting in my house-I wasn't letting a stranger in the house! Communication was 100%. Not a Problem at All! "
Barbara & Lou said, "Very honest, very straightforward. You made it very easy on us. We didn't have to do that much thinking about the property and all the paperwork was taken care of…I appreciate that."
Kimberly said, "Needed the money for my mom. Agents take too much time-Just wanted to sell it as is!"
Tom said, "Very personable & very honest. Need a lot of upgrades. Great opportunity to sell the house as is"
Deanna said, "On the market about 3 months, it just wasn't moving. The fact that it was being sold "as-is"…super easy, super easy process. Diamond Equity was pretty quick about it and responded very fast!"
Robert said, "Google search-be done with the house. I was in Florida-been retired-house in Philadelphia"
Susan said, "Father moved in with us & Sister was a hoarder. Place was a mess- Diamond Equity a much better way to go"
Fila said, "Looked into Diamond Equity-kinda liked you guys! (House) Needs a lot of repairs. 15-20 mins & it's done!!"
Carol said, "The house is too big. Too many stairs. That was my big reason…I asked for extra time-the closing date was set earlier-but you gave me an extra two weeks-so I could get everything I needed outta there."
Barry said, "Gone 5 years-living in Florida. Have another property I'll sell (you). I was satisfied!"
Anthony said, "Easiest solution..house was run down. Didn't feel like listing with RE Agent"
Raianna said, "Sold because.. too much space. We closed quickly-no issues-went smoothly"
Jerry said, "Property was a burden. Tenants trashed unit-taxes-a burden. Wanted Something Quicker."
Ming said, "It was a wonderful experience to us-very helpful to remove the bad tenant"
Steve said, "Tenant troubles-You guys straightened it out & closed in 15 mins. A+ BBB Rating. George did a great job!"
Lisa said, "My dad's house-he's elderly and can't keep it up. Al took care of everything"
Assandra said, "It was my mother's house & it was just time to sell. I can recommend Al if you need to sell quickly!!"
Joseph said, "Needed money. Pipes busted. I'm glad I got it closed!"

Dan Breslin,
Founder & President
We Buy Houses FAST
We Also Buy Condos &
Apartment Buildings
The Fast & Convenient Home Sale "Just Sell it As Is!"
We Buy Houses in Any Condition
Check Out a Few Before & After Photos from Our Recent Renovation Projects (slide to reveal)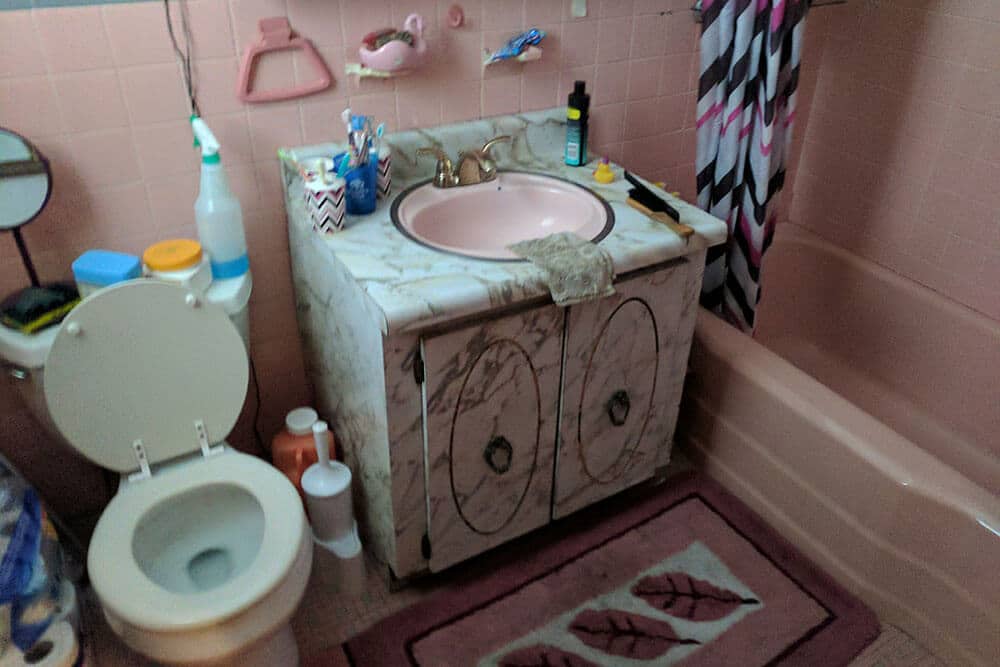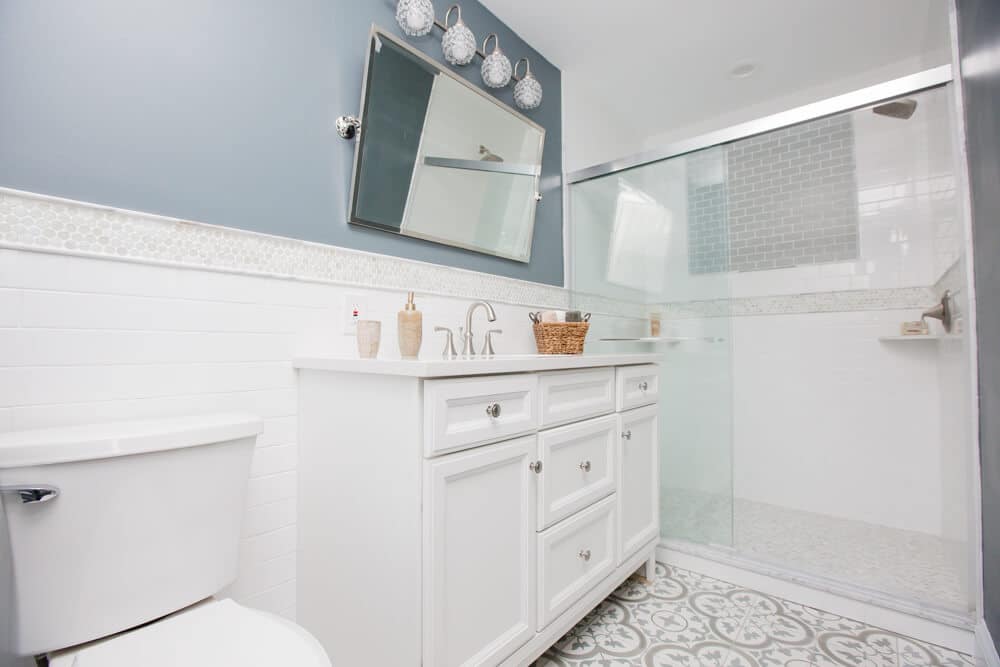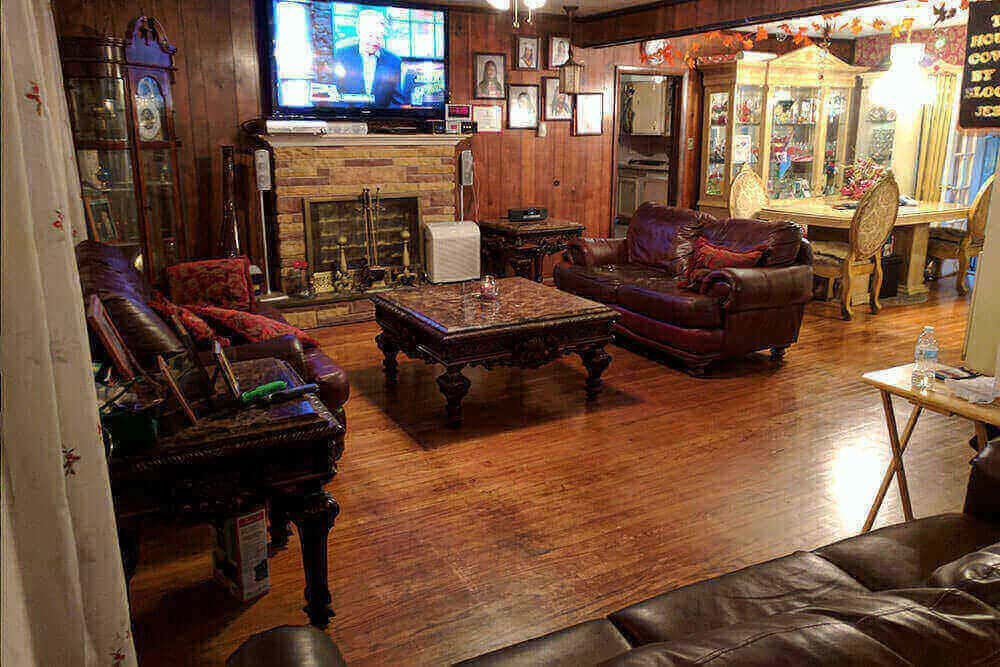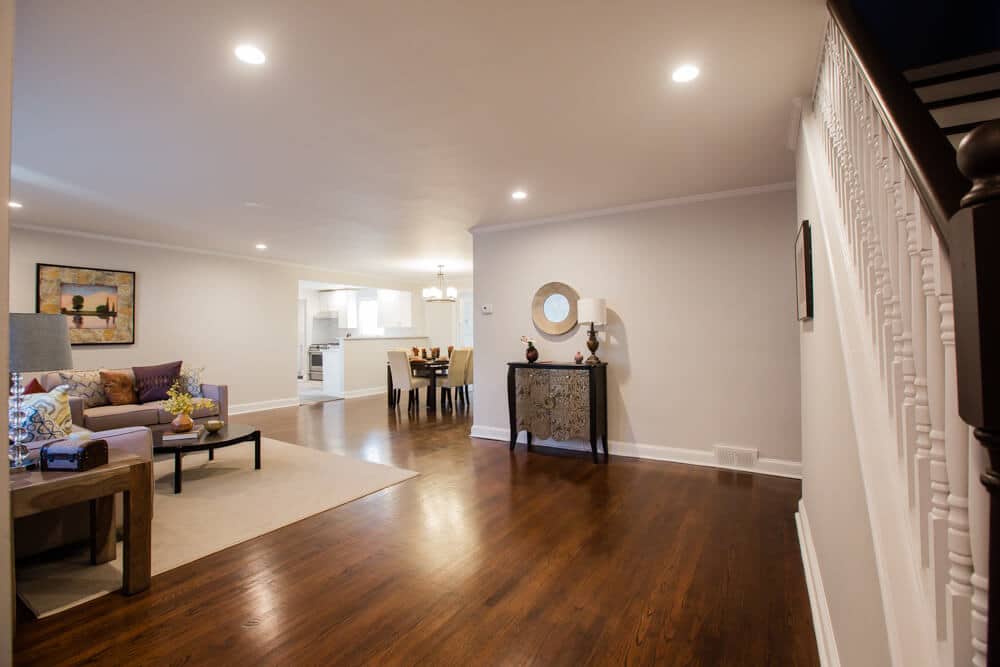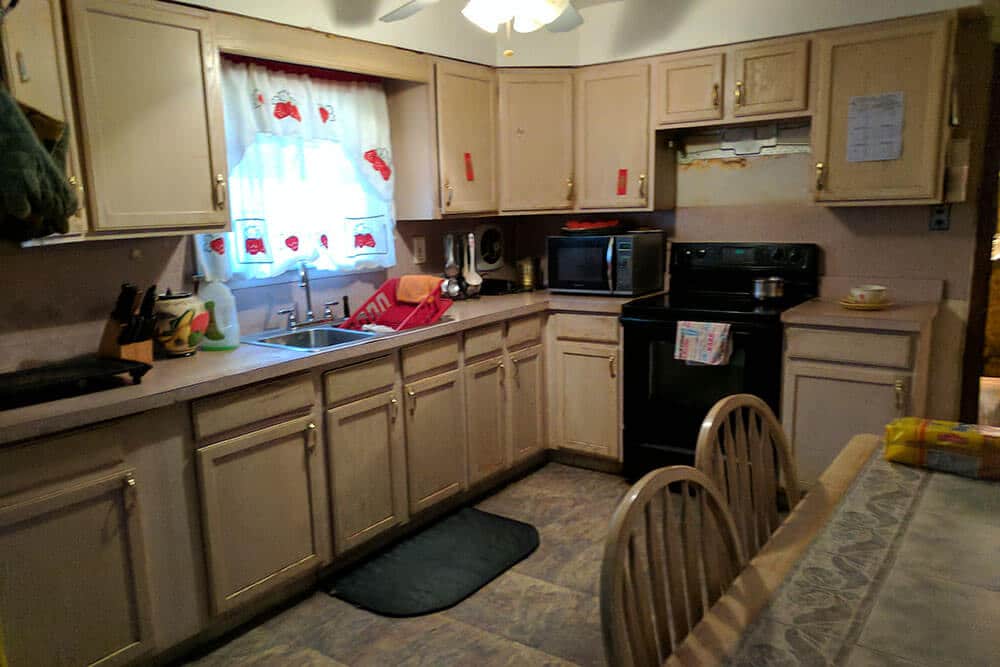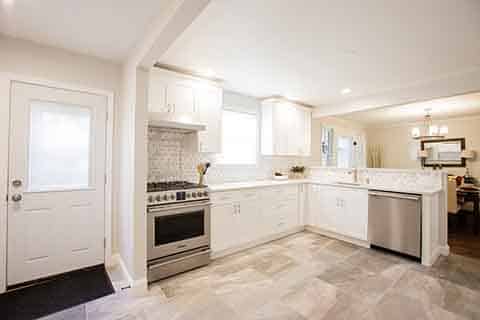 *Guarantee Details-Guarantee payout amount set by Diamond Equity Investments Acquisition Manager according to the agreed purchase price of the house. Typical guarantee amount is between 1%-5% of the purchase price. Guarantee limited to instances where Diamond Equity Investments, or it's subsidiaries, do not perform (ie Close) on the contract. In instances where the closing must be delayed due to title clearance issues, occupancy issues, weather conditions, or acts of God, the Guarantee will not be paid, as Diamond Equity Investments would be considered still performing on the agreement.