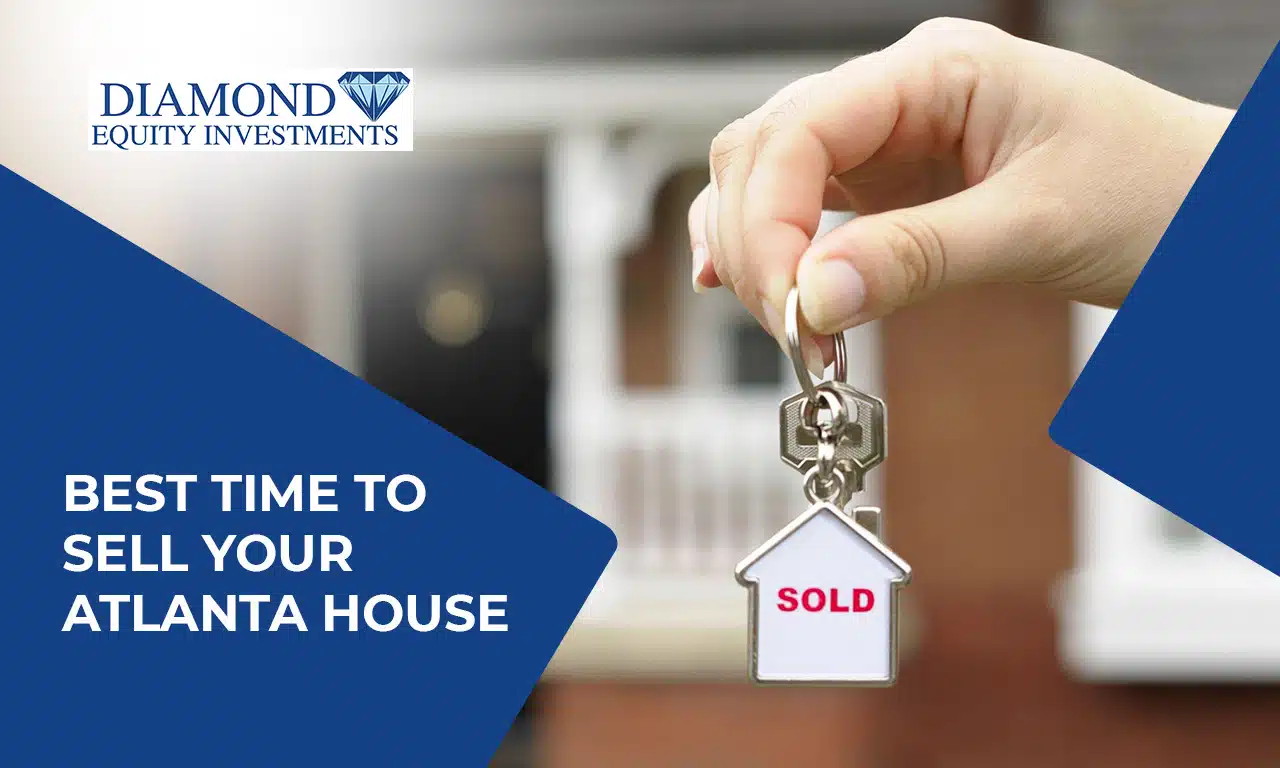 Are you looking to sell a house fast in Atlanta? Just like any home seller, you will have concerns like, "Is it the right time to sell my house? Will I get a fair price for my property?" Before putting your home on the market, there are many important things to consider, both from a financial and market perspective. Listing your home at the right time will help you secure a better price and deal can also go smooth. But you may wonder when is the right time to sell your Atlanta home? The following guide will be help you decide better.
1. Low Mortgage Rates
Interest rates play a crucial role in deciding the right time to sell your property. When the Federal Reserve lowers the interest rates, it encourages more potential buyers to plan their home purchases, which in turn increases the demand for homes. You can probably sell your home for a healthy profit at this point of time because an increase in the number of house buyers frequently causes bidding wars and raises home prices.
2. Low Housing Inventory
In a low-inventory market, sellers typically have a stronger hand because there are more buyers than the number of houses available in the market. In this skewed market, buyers are more likely to cooperate with sellers to agree on their offer. Secondly, it results in competitive bidding, which may further lift your home's price. The negotiation process frequently benefits the seller rather than the buyer in a seller's market.
3. Early Spring And Summer
As winter diminishes, buyers start hunting for new homes at this time of year. The real estate market usually perks up in the spring, and market conditions are generally preferable for sellers. Home prices rise in the spring, and fierce competition among buyers can bring in many offers. Likewise, mortgage rates are typically lower at this time of year, which may attract more buyers searching for low-cost financing options. Because of these positive market conditions, your home may sell for greater sums. But if any undesirable situation urges you to sell your house fast, consider selling your house to cash home buyers in Atlanta who'll pay top dollar for your house.
4. Ahead Of Recession
Based on an April 2023 Bankrate poll, experts anticipate that the financial system will decline by the end of the year by 64%. The most undesirable time to sell a home is during a recession. In the course of a recession, the income of buyers may fall substantially, which impacts their ability to obtain a mortgage. As economic downturns typically bring job losses, inflation, and general cut back, it may considerably reduce the number of homebuyers. Prior to the official start of the recession, more people will be able to pay for a home and meet mortgage eligibility, so it's the right time to sell your house now.
At Diamond Equity, we buy houses in Atlanta as-is and any time of the year for the best prices. No matter your situation, we'll give you a fair cash offer within 24 hours of your house visit.