Phoenix

Sell Your house For Cash Information
Experience THE Fast & Convenient Sale: "Just Sell it As Is!"

"As Is" –You Make NO Repairs
Choose what you want to sell and how you want to sell it. 

No Agent Fees 
NO commissions and NO hidden costs! Straight forward, so it works for you.

Quick Cash
Quick Closing – NO Mortgage Companies delaying Closing! 

We'll Even Handle the Cleanout!
Leave unwanted items behind! Selling is easy.
Ready To sell? Get a cash offer now
Our Phoenix Arizona Regional Home Buying Team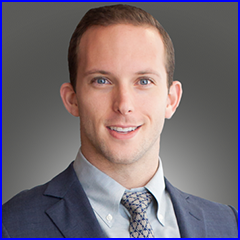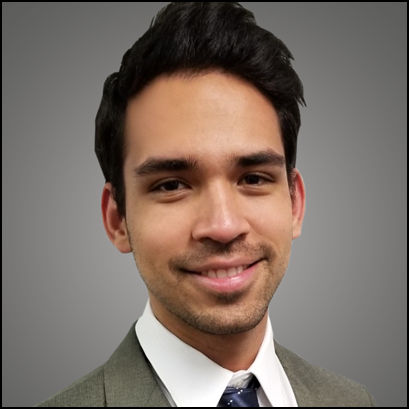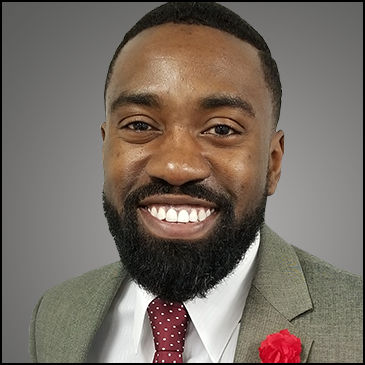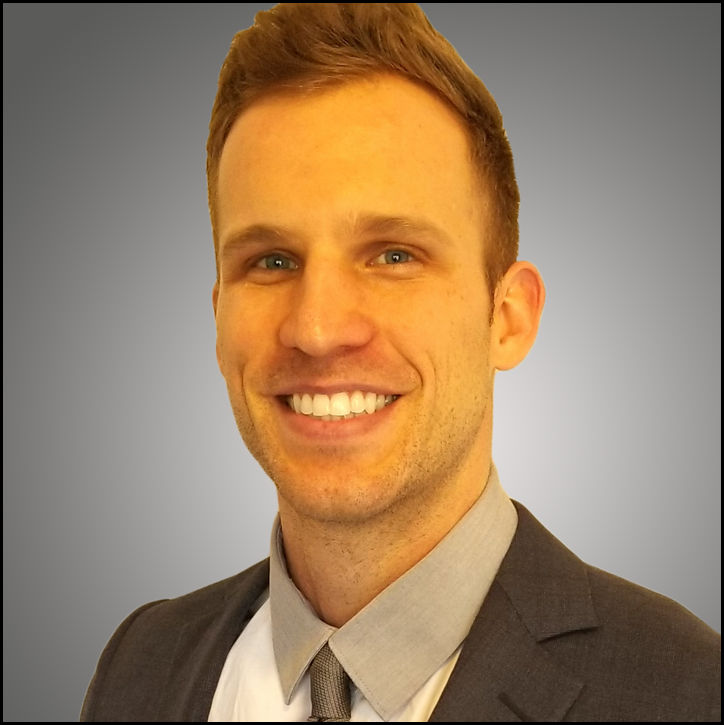 Once we agree on a deal, we GUARANTEE our deal will go to closing!
Jean Z talks about reaching out work with Diamond Equity for help with an estate, "straightforward and easy to do"
"How Does this Process Work?"
Phoenix sell your house for cash now!

"As Is" –You Make NO Repairs!
Quick Cash Closing–NO Mortgage Companies delaying Closing!

No Agent Fees -
NO Commissions & NO Hidden Costs!

We'll Even Handle the Cleanout!
Leave Unwanted Items Behind!!
Expect a Fast & Convenient Sale when you choose to sell to Diamond Equity.
Receive Your Money ASAP:
We'll Schedule a Time to View House.
You'll Receive a Cash Offer on the Spot.
We'll Handle All the Paperwork.
Attend Closing & Get Your Cash!!
"I just want to thank you again for buying my sisters house. I also want to thank you for being so professional in my stressed out state."
5.0 stars from 132 Reviews
Check Out a Few Before & After Photos from Our Recent Renovation Projects (slide to reveal)
*Guarantee Details-Guarantee payout amount set by Diamond Equity Investments Acquisition Manager according to the agreed purchase price of the house. Typical guarantee amount is between 1%-5% of the purchase price. Guarantee limited to instances where Diamond Equity Investments, or it's subsidiaries, do not perform (ie Close) on the contract. In instances where the closing must be delayed due to title clearance issues, occupancy issues, weather conditions, or acts of God, the Guarantee will not be paid, as Diamond Equity Investments would be considered still performing on the agreement.
How To Sell a House in Phoenix, Arizona: We Buy Houses
We buy houses in Phoenix, Arizona. We also buy condos, apartment buildings & Land. Our mission is to buy houses, renovate those homes and eventually sell to new owners: making the neighborhood even better! We bought 283 houses in 2020. Our specialty is buying houses as is & You get to sell ANY house fast. No repairs, no delays, Just Sell it As Is!
Frequently Asked Questions
"WHAT'S THE PROCESS OF SELLING MY HOUSE TO A CASH HOME BUYER?
Here's the process of selling your property direct to Diamond Equity Investments:
We'll Schedule a Time to View House.
We'll present your As-Is, cash offer on the spot
We'll handle the title work & assist with anything needed for closing.
Attend Closing & Get Your Cash!!
"MY HOUSE NEEDS REPAIRS, WILL YOU BUY IT AS IS?"
Of course! No matter what condition, we'll buy the house fast for cash. We have construction crews constantly looking to us for the next job (house renovation), so the more work the house needs-the happier the team will be!
"WHAT IF I NEED TO SELL MY HOME QUICKLY, BUT NEED EXTRA TIME BEFORE I MOVE OUT?"
Since we are buying the house as an investment, we can offer a flexible closing date. Some property owners need to sell quickly, in a matter of days to avoid tough situations, yet need a few weeks to pack and make arrangements for the next home. If you're under a deadline like this, be sure to mention this when calling so the team can be ready to move. We have closed on properties in as little as 24 hours to accommodate deadlines such as tax sales or foreclosures.
"WHAT IS MY HOUSE IS FULL OF OLD FURNITURE OR CONTENTS?
Any items left in the house after closing will either be donated to good will, recycled, or discarded. Since you're selling your home the easy way, you take only what you want and leave the rest us!
"WHAT IF I DON'T KNOW WHERE TO GO ONCE, I SELL? CAN YOU HELP ME FIND A NEW HOME?"
Yes, we specialize in helping homeowners with relocation. Finding a rental property or even helping with the home buying process to locate your next home would be our pleasure.
"ARE THERE REAL ESTATE COMMISSIONS? OR OTHER FEES?"
When you list your home with an agent, you might sit on the market waiting for offers that never come. Or, if you're lucky enough to get an offer, you end up forking over thousands in commissions. NOT HERE. You're dealing directly with your buyer (that's us), so you get to sell fast & keep the full purchase price-no commission charges.
"HOW CAN I GET STARTED?
Complete the form at the top of the page or call now to request and offer.
Terry said, "The ability to Sell it As Is-and you communicated every step of the way. We were very pleased with how smooth everything was and how honest you were. Very professional."
Lori & Irvin said, "Selling to an investor is quick & easier than going with a realtor. Wish I had more homes to sell you!"
Deciding to sell your home is an important life decision anywhere in the USA, let alone in the captivating capital of Phoenix, Arizona. With over 465,000 households in the growing city, it is important to find the right home selling solution that will guarantee accomplishment with your personal needs in mind. While contacting a local real estate agent may be the most traditional option, it is not the only method to sell your home successfully in Phoenix. There are many alternative resources available to Phoenix residents looking to sell their home fast and effectively. One of these options is selling your home directly to Diamond Equity Investments, where we will pay cash for your home. You can expect a quick and convenient sale when you choose to sell with us.  We handle all the details, big and small. For example, pulling title, arranging closing-even helping with finding the next place to live! Our process to buying your Phoenix home as-is, for cash goes as follows:
We'll Schedule a Time to View Your Home in Phoenix
To start the process, you can fill out an online form on our website, or give us a call at 623-745-8507. We will schedule a time that is most convenient for you to view your house, condo, or apartment in Phoenix. 
We'll Present You an As-Is, Cash Offer on the Spot
You make no repairs! Take what you want, and we will handle the rest. Any items left over will be donated, recycled, or discarded. 
We'll Handle the Title Work and Assist in Closing
Once we agree on a deal, we guarantee your home will go to closing.
You'll Attend Closing and Get Your Cash
The final step to selling your home with Diamond Equity Investments is to receive the cash! 
In addition to being one of the easiest and functional ways to sell your home for cash in Phoenix, there are many additional benefits to selling your home with us. Here are just a few of the extra advantages you experience when working with us to sell your house, apartment or condo:
Less Uncertainty and Risk
When selling to an unknown buyer, it is most common to communicate via an intermediary, such as a real estate agent. Unfortunately, this can result in several misunderstandings and miscommunication. Moreover, there is never a guarantee that your home will ever receive an offer, let alone sell for a price you want.
When selling to Diamond Equity Investments, uncertainties and risks are almost entirely removed.  Fortunately, you are dealing face-to-face with the people that will eventually be purchasing your house, apartment or condo. Communication is clear, direct and friendly.
Avoid Lengthy Property Viewings
Property viewings can be stressful, inconvenient and disruptive. With groups of strangers coming to analyze your home from top to bottom, it is easy to understand why simply the thought of property viewings can make many people feel uncomfortable. Luckily with Diamond Equity Investments, you will only have to show your home to one group – us! Additionally, selling as is, to a cash buyer, offers the option to sell your house in as little as seven days!
No Repairs or Construction
No time or energy for home repairs? No problem! We are happily in contact with local construction companies that are eager to work on whatever project we send their way. Their work means less stress and worry for you!
Reduce the Cost of Selling Your Home 
The fees for selling your home the traditional way quickly add up. For example, real estate agent fees are one the biggest costs to home sellers. In the state of Arizona, the average real estate commission is 5.36%. With Diamond Equity Investments, there are absolutely no agent fees or any other hidden costs. 
We Pay Cash for Homes in Phoenix
Above all else, we will pay cash for your home!  Like stated earlier, if you decide to sell through a real estate agent, there is no guarantee you'll end up receiving an offer. Even if you were to get an offer, the majority of home buyers use mortgage payments to pay for the house, which can cause delays in closing. Selling your property directly to Diamond Equity Investments is the fast way to sell your house in Phoenix.
Curious to know more about our home buying process? Have questions about selling your home for cash in Phoenix? Our team of professionals at Diamond Equity Investments are happy to talk with you about any questions you may have. Phoenix, We buy houses and pride ourselves in making your experience exceptional! To contact us, you can visit our website or call us at 623-745-8507. We look forward to hearing from you!