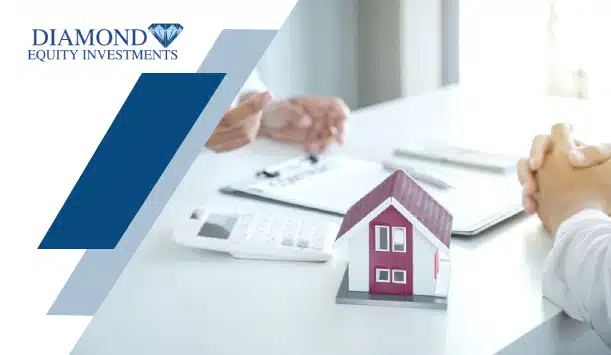 Having an additional property can bring in rental income. But becoming a landlord isn't as easy as it may seem. You'll have to put in a lot of hard work and be dedicated to ensuring the property is taken care of and that your tenants are happy.
You must consider all the pros and cons before deciding to become a landlord, and you must also consider the financial and legal responsibilities involved.
And it's important to remember that your tenants may try to take advantage of you and your property, even if you treat them well.
Below, we discuss the common ways in which tenants take advantage of inexperienced landlords. We also provide useful solutions.
Hiding Property Damage
Some tenants will try to hide the damages they've caused so they don't have to be held accountable. Unfortunately, when this happens, the landlord is the one who's on the hook for the damages, as it's their property at the end of the day.
For this reason, landlords need to be aware of the signs that indicate their tenants might be trying to hide property damage. If a landlord can spot these, they can take necessary steps to prevent their tenants from hiding anything.
If you're short on money and unable to cover repair costs, consider selling your rental property as is to one of the most trusted cash home buyers.
Subletting
Tenants may also try to sublet if they know their landlord is inexperienced. Subletting is when a tenant "rents" out the place they are renting so they can pull in additional income without the landlord's knowledge.
Most rental agreements specifically preclude subletting, so if a tenant goes ahead and sublets anyway, they could be evicted.
As a landlord, you never want your tenants subletting. You'll have no idea who the other "renter" is, and they may trash your place because they know they're not going to be held accountable by you.
If you suspect that your tenant is subletting your apartment, there are plenty of routes you can take to address this problem, but that's a subject for another post.
Hosting Wild & Disruptive Parties
Tenants that throw wild and disruptive house parties can cause many problems for landlords. Not only do they disturb the neighbors, but they can also get the landlord in trouble with their homeowner's association (HOA).
Landlords need to know how to spot these tenants early so they can take steps to prevent them from renting in the first place.
Also, landlords must have certain policies in place to protect themselves, such as a zero-tolerance policy for disruptive behavior and loud parties.
Furthermore, they need to screen potential tenants thoroughly so they can identify any possible problems before signing a lease agreement.
Hot Swapping
Hot swapping is when a tenant takes advantage of an inexperienced landlord by changing the terms of the rental agreement without the landlord's knowledge. It has become a major issue for novice landlords who are unaware of their rights and obligations under tenancy laws.
If a landlord doesn't take steps early on to prevent this from happening, they can be left with hefty repair bills and unpaid rent. In short, by exploiting loopholes in the law, a tenant can gain an unfair advantage over their landlord.
As a landlord, you need to know what your rights are, and you need to know what protections your rental agreement affords. If you have an air-tight rental agreement, a real estate lawyer you're familiar with, and a firm understanding of your rights as a landlord, you can prevent hot swapping from ruining you.
Lease Squatting
Lease squatting is a major problem many landlords face, and it's a costly one to deal with.
Essentially, the tenant refuses to vacate the property at the end of their lease, without legal justification or the landlord's consent.
This issue is particularly prevalent in high-demand areas where the availability of rental properties is low.
Landlords can suffer significant financial losses because of lease squatting, as they cannot collect rent from these tenants and must pay legal fees to evict them. However, a landlord who knows their rights can take steps to prevent this from happening.
If you're a landlord who's facing these problems and you've had enough, consider selling your rental property to Diamond Equity Investments. We buy houses in different parts of NJ – Cape May County, for example, regardless of their condition or location. Plus, we can close a deal in under 30 days.
Call us and ask: "Can I sell my house fast in Cape May County, NJ?"