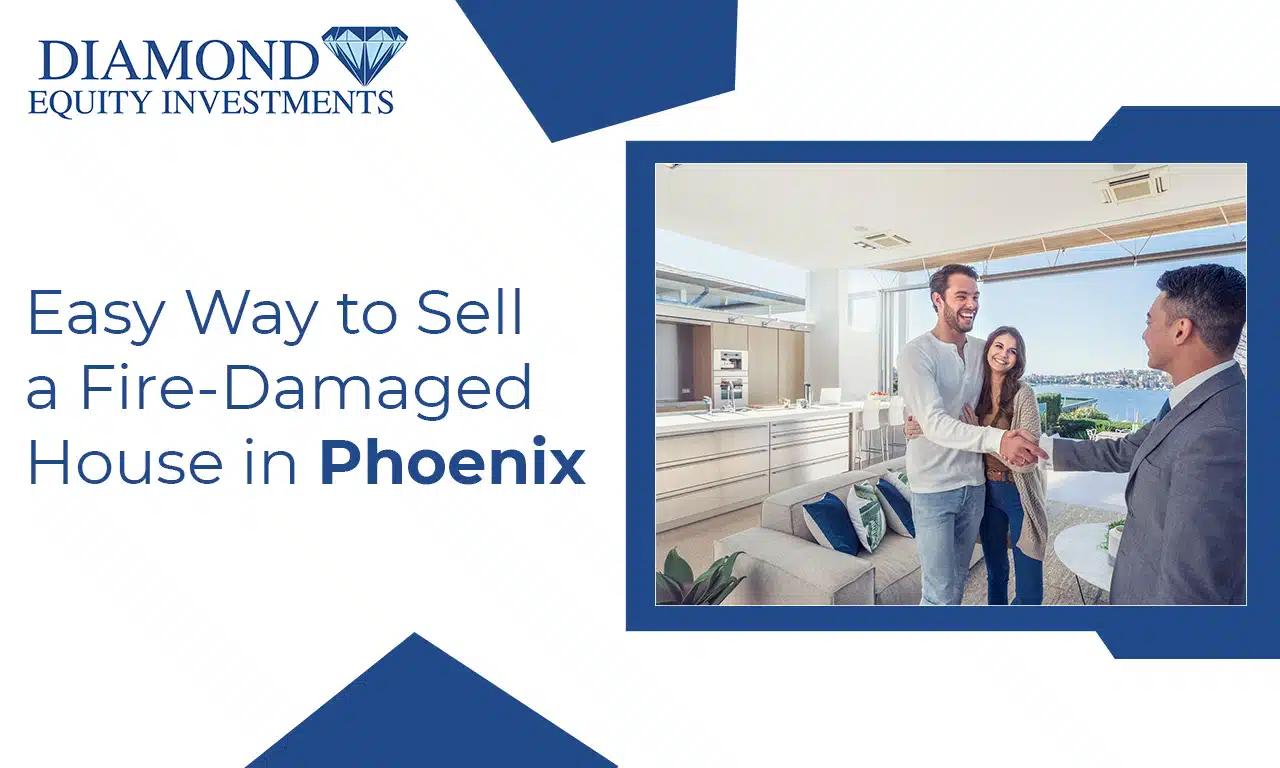 Experiencing a house fire is one of the worst things anyone can go through. The National Fire Protection Association (NFPA) reports about 358,300 home-based fires annually, causing nearly $12 billion in damages. Aside from the direct destruction caused by the fire, selling a house fast in Phoenix on the open market becomes more challenging due to a smaller buyer pool. But selling your fire-damaged home to a cash buyer is often the most attractive choice to avoid spending thousands of dollars on repairs and upgrades. Here is a step-by-step guide on how to sell a fire-damaged house in Phoenix for cash.
1. Evaluate the Damage
Evaluate the damage caused by the fire before starting the process of selling your burned-out home. Identify the areas of the property that have been adversely affected, such as those with structural, smoke, or water damage. You can conduct a thorough inspection or hire a professional to evaluate the property and estimate the repair costs. This evaluation will give you a better understanding of the repairs needed, provide prospective buyers with reliable information, and help you negotiate an accurate asking price with cash home buyers in Phoenix.
2. Find Reputable Cash Home Buyers
Find businesses that focus on buying damaged properties. Start by conducting online research, seeking advice from real estate professionals, or checking with your friends who have undergone a similar situation. Reputable cash buyers will make a fair and competitive cash offer based on the property's current condition and have the needed experience to deal with a fire-damaged home.
3. Disclose All the Information
Transparency is crucial when selling a fire-damaged house. Make sure to disclose all pertinent details regarding the fire, such as its cause, the degree of damage, and any prior insurance claims. Gaining the trust of potential buyers by being upfront and truthful with your information will help you avoid future legal issues.
4. Get Multiple Cash Offers
Consider obtaining several cash offers for your fire-damaged property from various buyers or businesses to ensure you get the best deal possible. You should compare the terms, prices, and timelines offered by companies that advertise, "We buy houses in Phoenix for cash." Then, select the one that closely matches your requirements. Be aware that offers might change depending on how buyers feel about the property's condition.
5. Accept an Offer and Prepare for Closing
Once you're satisfied with an offer, it's best to accept it in writing. By carefully reading the agreement, define all the terms clearly and protect your interests. Next, prepare for the closing process by gathering necessary documents and information such as the property's title, insurance claims for fire damage, permits, liens or mortgages, and inspection reports.
6. Close the Deal at Your Convenience
Selling a fire-damaged house for cash is usually a faster and simpler process than traditional real estate transactions. The closing procedure typically takes only a few weeks, giving you quick access to your money. The property transfer to the new owner can be arranged at a convenient time. Best of all, there are no commissions or closing costs. Whether you want to close quickly or take longer, the proceedings can be tailored to meet your needs.
If you have a fire-damaged house in Phoenix and want to receive an all-cash offer within 24 hours, contact Diamond Equity Investments. We buy properties in their current condition at a fair price and close the deal in less than two weeks.