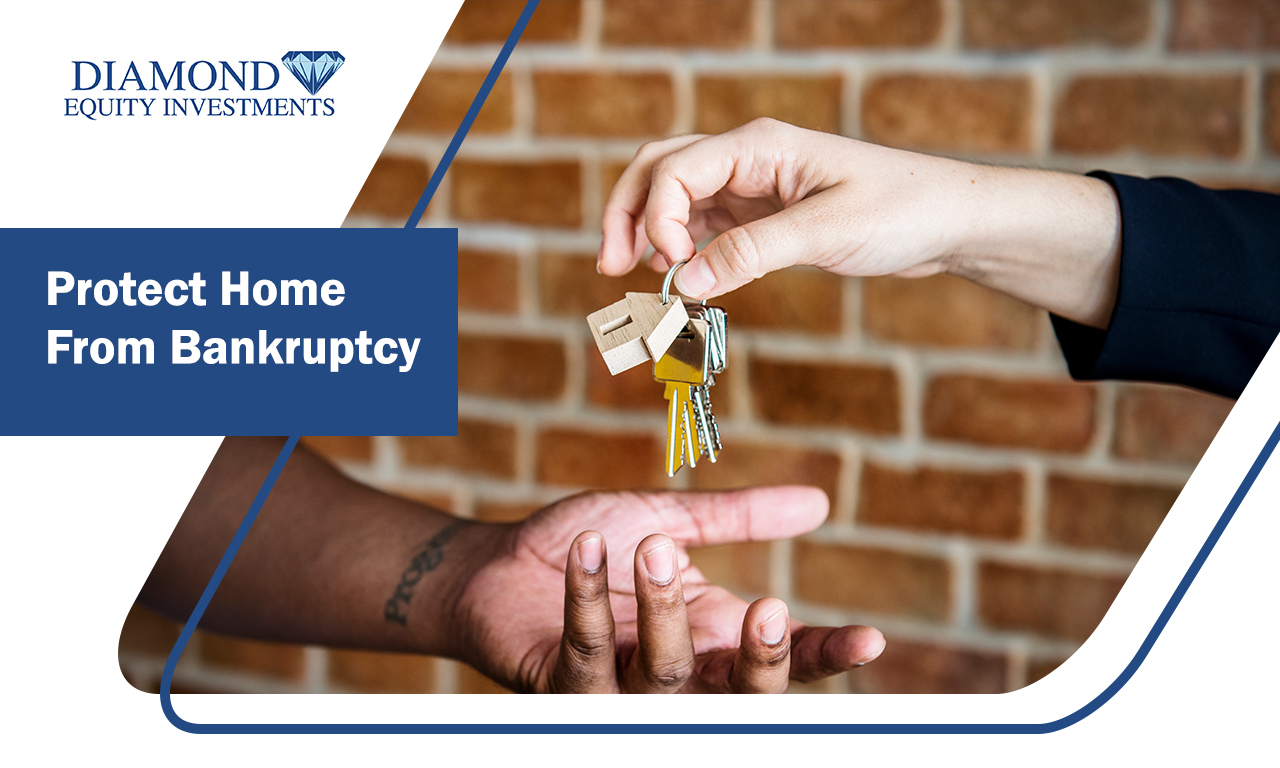 It's hard to imagine your life without your home. But for some people, foreclosure is a reality. And when you're facing bankruptcy, your home may be sold to pay creditors. Losing your home can be incredibly difficult, but there are legal protections that can help you avoid this. Below are four legal protections you should know if you're facing bankruptcy:
What Happens In A Typical Bankruptcy Scenario?
The bankruptcy process is a legal way for you to restructure debts and get a fresh start. But during this time, your creditors are allowed to take over some of your assets. If you own a home, this will likely be one of those assets.
Ways To Protect Your Home During Bankruptcy
When a bankruptcy trustee is appointed, they automatically take over the property. They'll also be registered on the title and can stay there for up to six years after the bankruptcy has been discharged.
The trustee will benefit from your mortgage balance being reduced, and also when the property's value increases. If you act quickly, you can purchase your property interest from your bankruptcy trustee.
Keeping Your Home In A Chapter 7 Bankruptcy
In exchange for the discharge of qualifying debt, the Chapter 7 bankruptcy trustee will sell your non-exempt assets and distribute the proceeds to creditors. However, the trustee cannot take your property's equity if it is entirely exempt. Subtract all mortgages and liens from the current market value of your home to determine how much equity you have. If you can acquire this interest, you may be able to keep your home.
Keeping Your Home In A Chapter 13 Bankruptcy
In Chapter 13, you keep your property while repaying your debts (some in full, some in part) over time. Because you keep your property in Chapter 13, you will not lose your home automatically.
However, keeping a home in Chapter 13 can be expensive. You must pay creditors with any nonexempt equity through the plan. You'll also need to demonstrate that you have enough income to cover your monthly mortgage payments and all other required debt payments throughout the three to five-year Chapter 13 repayment plan.
Ways To Protect Your Home Before Bankruptcy
Be proactive and look for ways to save your home. Try:
Refinancing
Negotiating with your creditors
Selling your equity/interest to a co-owner
Selling your home for cash
A cash home sale can put cold cash in your hands fast and help you avoid foreclosure. Cash home buyers in Dekalb County, GA will close in less than 30 days after you accept their offer. If you sell this way, you have a chance to avoid bankruptcy.
We buy houses in Dekalb County, GA regardless of condition or location. Call us today and our team will help you sell a house fast in Dekalb County, GA for cash.