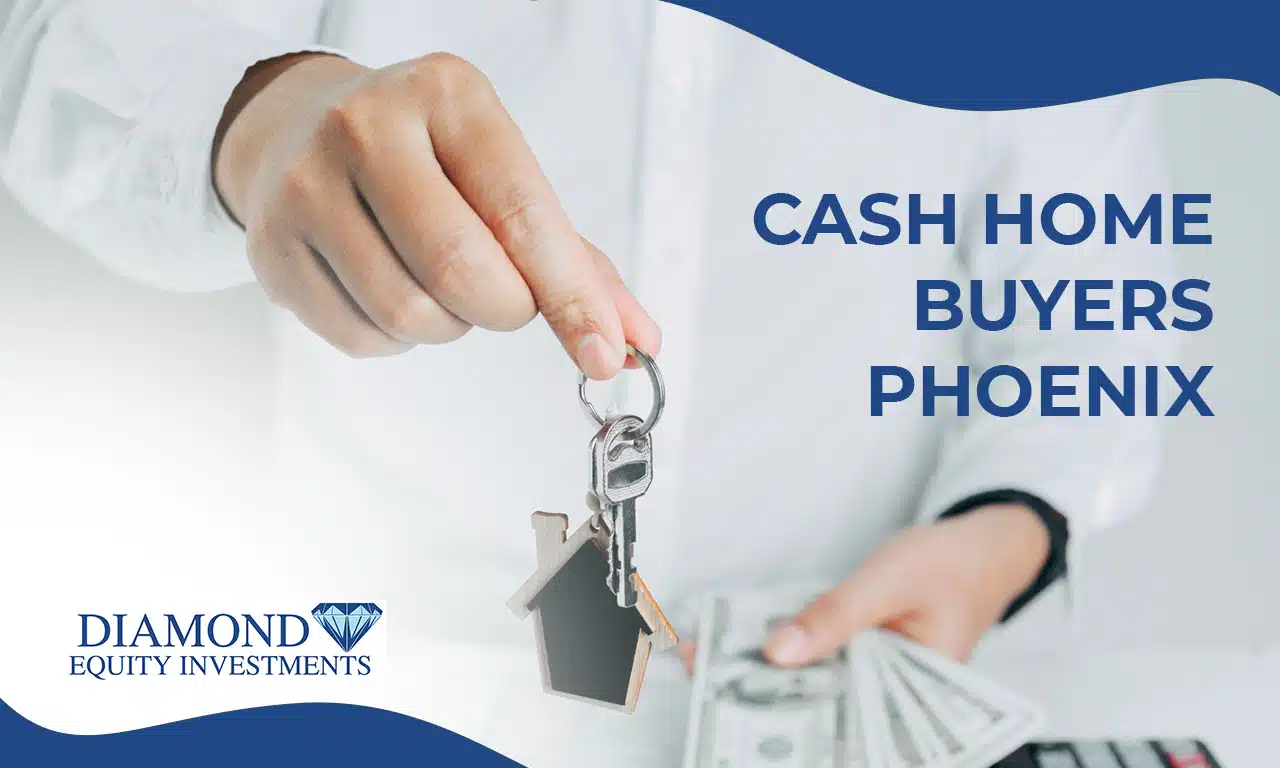 When it comes to selling a house, every seller desires to sell his house fast for top dollar. But the traditional home-selling method does not facilitate a quick sale due to its complex steps and procedures. If you're caught up in a situation that demands a quick sale in Phoenix, the best way is to look for alternatives that can help you sell your home without any hassles. Selling your house to cash home buyers in Phoenix has proven to be an effective and convenient way to deal with such tough situations. Here are the top reasons why you must sell your Phoenix house for cash.
If a buyer shows interest in purchasing your house with the help of a mortgage loan, it might take a considerable amount of time for the loan to get approved. Sometimes the lender may cancel your buyer's loan at the last minute due to a change in the buyer's financial situation. But a cash home buyer has their own funds and does not have to rely on lenders to borrow loans to purchase your house. Hence the closing will be quick and smooth.
When you sell your house for cash, you don't have to deal with the risks of buyer contingencies or hassles of home appraisals. As no mortgage lenders are involved in cash home sales, the need for appraisal does not arise here.
If you think, "I want to sell my house fast in Phoenix without decluttering or any maintenance," it is best to sell your house for cash. You can sell your house in as-is condition by avoiding costly repairs and renovations. Thus, you will save a lot of money required to maintain the curb appeal of your house until it gets sold.
Say goodbye to multiple open houses, staging, and inspections when you sell your house to cash home buyers. They will visit your house only once and offer a quote for your property on the spot or within 24 hours.
You can sell your house to a cash buyer despite having challenges like title issues, large liens, low equity, divorce, bankruptcy, fire, or flood.
You don't have to pay a single penny for closing costs and paperwork. Everything will be taken care of by cash home buyers.
On average, you must pay at least 5 to 6 % of your home's sale price as commission to your real estate agent. But if you want to sell a house fast in Phoenix without paying any commissions or hidden fees, sell your house for cash.
In a cash home sale, the seller has the feasibility to choose the closing date, unlike the traditional selling process where buyers decide the closing date. If you are stuck in a situation where you must sell your current Phoenix house within a limited time frame and relocate elsewhere, selling your house to a cash home buyer in Phoenix is the best choice.
At Diamond Equity, we buy houses in Phoenix and surrounding areas for a fair price. A seller can relax during the entire selling process while we handle all title work, documentation procedures, closing expenses and other complex formalities related to closing.