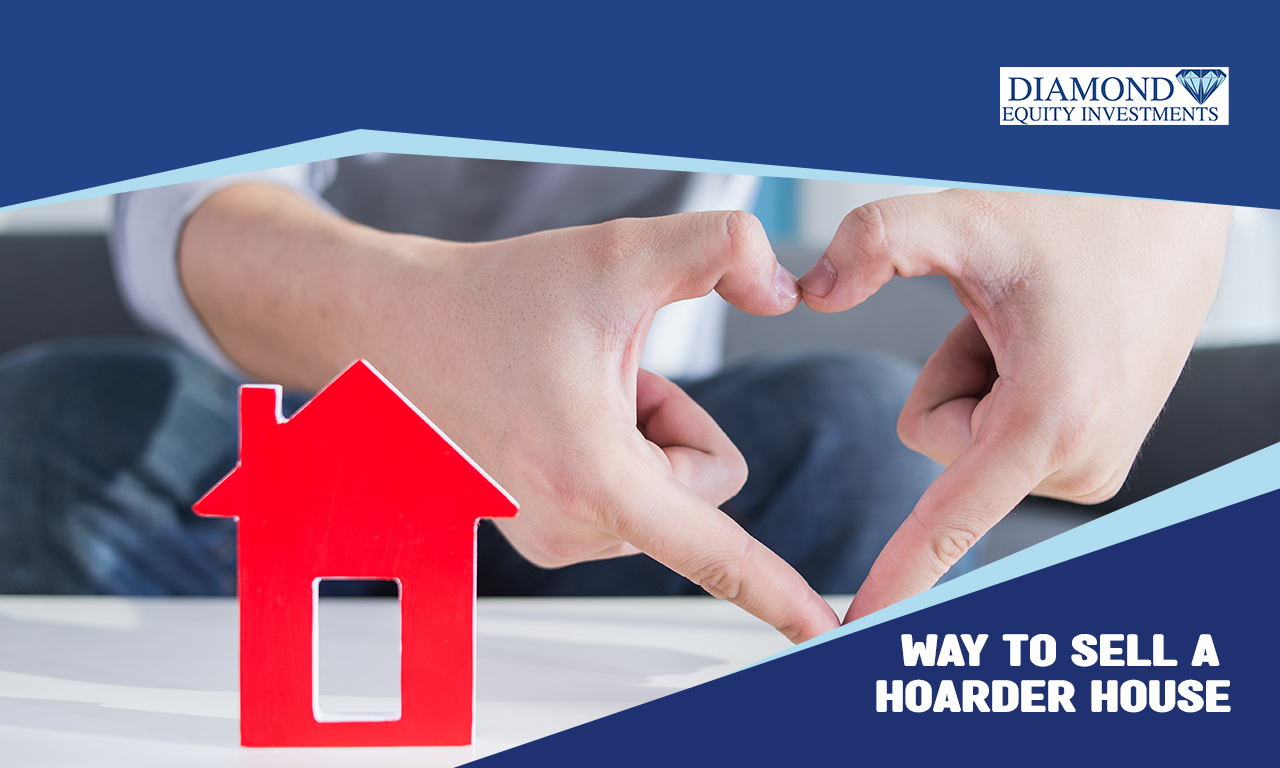 Have you inherited a hoarder home? Do you think you can fix the property up and put it on the market? Reading this blog will help you decide whether or not fixing up a hoarder home is the best option for you. Remember that you can sell your Phoenix home for cash, even when it's a hoarder home.
What Is Hoarding & Why Is It Dangerous?
Hoarding is an obsessive habit. Essentially, a hoarder "collects" items in their house and doesn't throw anything away. Hoarders are psychologically predisposed to place intrinsic value on possessions that they do not need in the first place. Items like newspapers, takeout containers, oversized and old clothes, magazines, broken toys, and plastic bags are often hoarded.
Hoarder houses are not only messy but dangerous, as hoarding poses a threat to the homeowner if things get out of hand. Unfortunately the likelihood of a fire starting at such homes is high, and these tend to spread quickly. And with so many items around, often the fire alarm and exits are blocked. Additionally, hoarding junk makes it easy for bacteria, viruses, rodents, and other pests to thrive, and these pests can spread illnesses to those who are living in a hoarder home.
If you know a family member or friend who's suffering with hoarding, do your best to encourage them, as committing to a fresh start is the best way to overcome hoarding.
And to really solve the problem, you can sell the hoarder's home so they don't have the ability to perpetuate this degenerative habit. This brings us to the pressing question:
"Should I sell a hoarder house as is or should I fix it up?"
If you're hoping to make a big profit from the sale, making repairs is the best way to go. Here are some common repairs to consider:
Clearing a hoarder home is always a challenge, mainly because hoarders accumulate junk for several years, so there's a lot to get rid of. To make things easier, you might have to hire professional cleaners and remodelers. Doing this can cost anywhere from a few thousand to tens of thousands of dollars. And don't forget that it generally takes about 5 to 6 months to deep clean, repair, and fix up a property.
If you do not have the budget or time for a full-scale renovation, the better option is to sell the property as is. Selling it to cash home buyers in Phoenix is an excellent option if you're strapped for cash and looking to get the process completed quickly. Look for trusted cash buyers and real estate investors who'll take the property off your hands without requiring you to make repairs.
Selling to professional cash buyers ensures a fast closing, no agent commissions, and no closing costs. And the best part—you don't have to go through the hassles of cleaning and staging the property. You can sell as is and even leave the junk behind.
To summarize:
If you want to profit handsomely, you can spend time and money fixing up the property before listing it on the market.
However, if you want a quick and hassle-free sale, consider selling the hoarder home as is to trusted real estate investors in Phoenix.