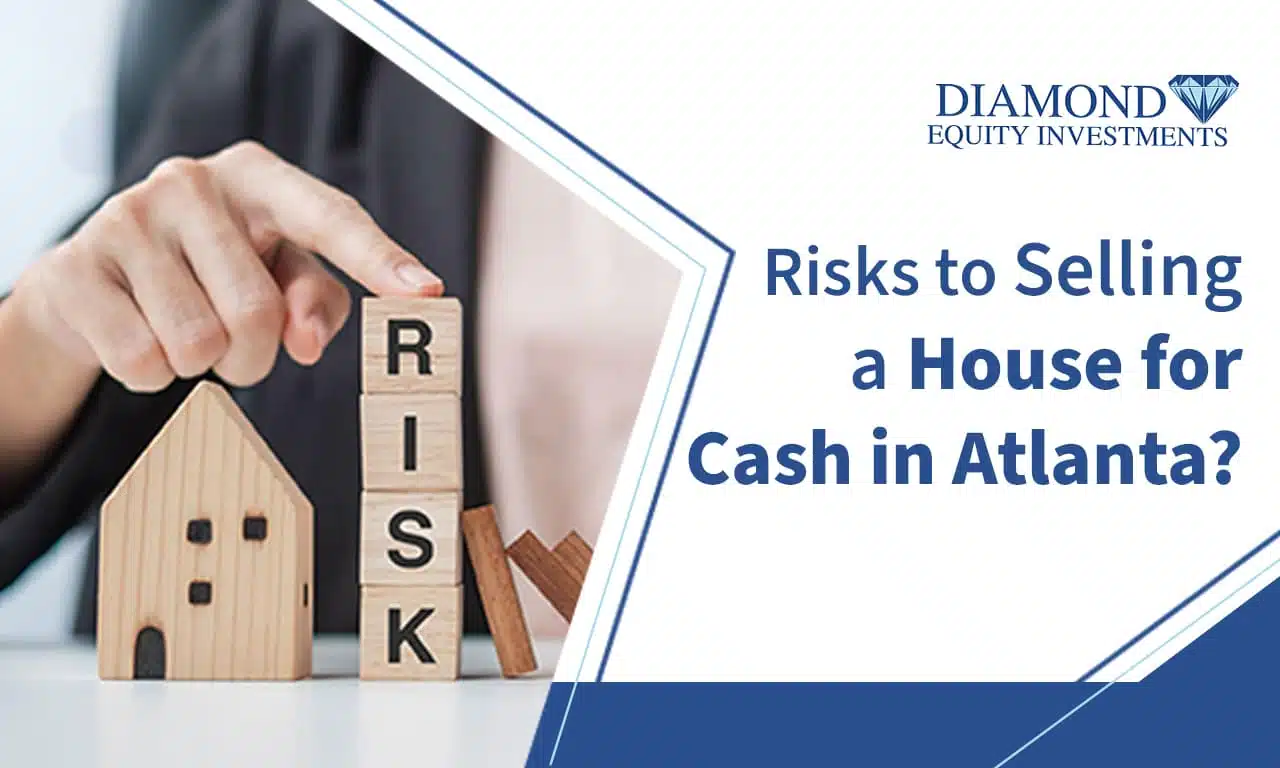 Do you face a situation where you need to sell your house quickly but need more time to repair and prepare it before listing on the MLS? You may wonder if there are alternative home-selling options that let you enjoy a smooth and convenient home sale. Cash home sales are becoming increasingly popular nationwide, including in Atlanta. According to Attom, a real estate analytics company, nearly 53.5% of home sales in Atlanta were made with all cash during 2022. But as a homeowner, you will have several concerns like "Can I sell my house fast in Atlanta for cash without any risk?" In this guide, we will walk you through everything you need to know about selling a house "as-is" so that you can make an informed decision after weighing all the risks.
What Does It Mean To Sell Your Atlanta House For Cash?
Cash home sale is an unconventional home-selling method that allows you to go through a smooth and transparent process. The cash home buyers in Atlanta are real estate investors who will come up with a fair-cash offer for your home. All you need to do is contact them with your property details. They will hand out your cash offer after a brief visit to your property.
The most significant advantage of selling your home for cash is that you can enjoy a convenient as-is home sale, meaning you don't need to make any repairs, renovations, or upgrades. Choose a closing date and walk out of your property with a pocketful of cash in less than 14 days. Plus, cash buyers don't charge any commissions, and they'll cover all your closing charges.
Is Selling A Home For Cash In Atlanta Risk-Free?
As selling your home for cash is simple and easy, you may if there are risks involved in the overall process. Generally, most legitimate cash home buyers in the area provide a fair offer and a positive experience. However, some unscrupulous buyers may try to take advantage of you. To avoid falling into this trap, it's essential to do your due diligence and vet potential buyers before signing any contracts.
Here are some key factors to consider when selling your house for cash:
Check Reviews & Ratings: Take the time to research house-buying companies in Atlanta and look for positive reviews and timely responses. You can use trusted third-party sites to see what other home sellers say about the company.
Ask For Proof Of Funds: Before agreeing to sell your home to a cash buyer, ensure they can provide official proof of funds from their bank. This will help ensure they can pay you the agreed amount on the agreed date. You should also ask if they can deposit earnest money to show their commitment to the sale.
Consult A Trusted Agent Or Attorney: Consulting with a trusted real estate agent or attorney is always a good idea if you need clarification on a particular cash home buyer in Atlanta. They can help you navigate the contract terms and protect you from getting lowballed.
Do Your Homework & Compare Offers To Avoid Risks:
Whether you're selling an inherited property, relocating for a new job, or need to sell your home quickly, a cash sale can be a great option. Make sure to do your research and compare offers from multiple buyers to ensure you're getting the best deal possible. By following these tips, you can avoid the risks of selling your home for cash and enjoy a smooth, stress-free transaction.