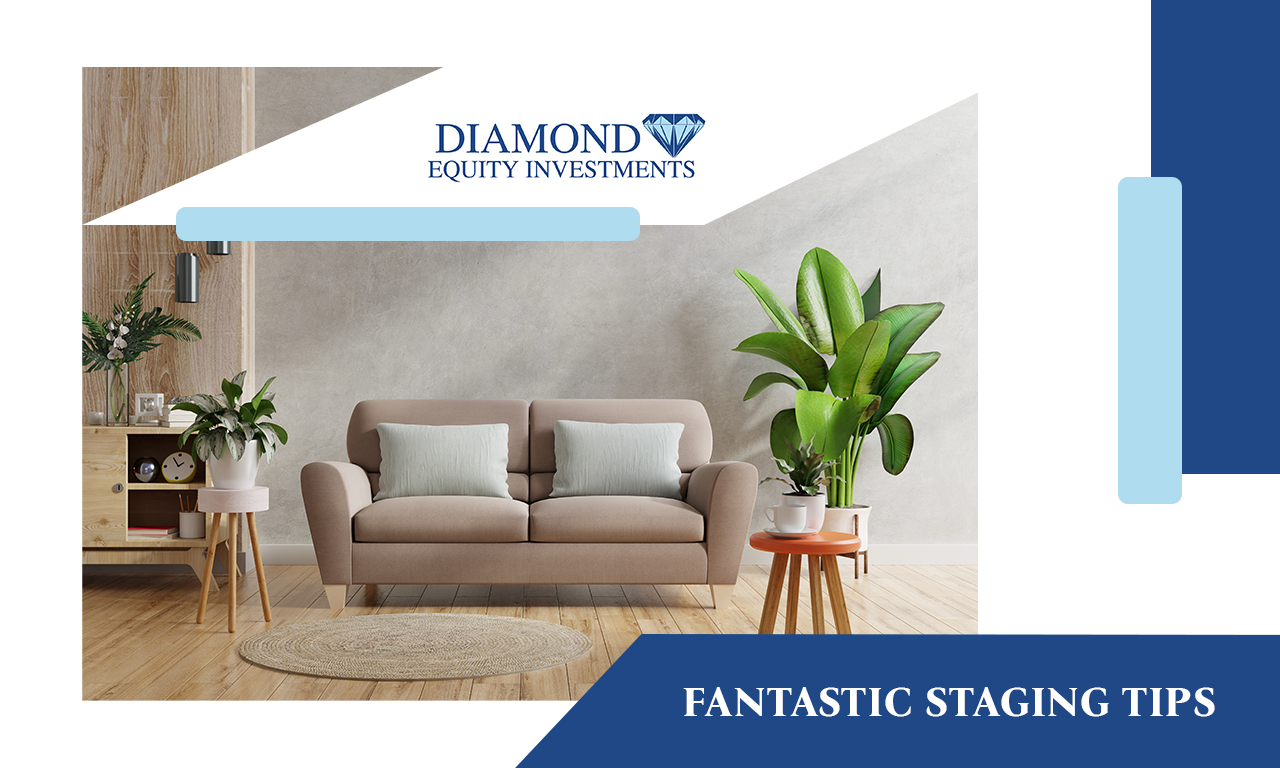 Home staging is a homeowner's best friend. Cleaning and decluttering go a long way in helping with a sale if you're looking to sell a house fast in Atlanta. But you also need to rely on the power of staging to increase its appeal to potential buyers.
The role of staging increases significantly, especially when you're selling a smaller home. Correct staging can make smaller spaces appear bigger and brighter.
This post compiles the best staging tips for little homes in Atlanta. These tips will increase your property's appeal and hook potential buyers.
1. Answer the Buyer's Big Questions
Often, our clients ask us, "How can I sell my house fast in Atlanta?" The best answer to this question is to make it easy for the buyer to envision living in your home. If you're hoping to make a quick sale, your staging must address three main concerns for potential buyers:
Where will I watch TV and relax?
Where will I eat?
Where will I work?
Creating distinct areas for these three functionalities can be tricky in small spaces. So, you need to get creative and think outside the box. Try to make your rooms multifunctional. For example, you can add a breakfast nook that doubles up as a work-from-home space.
2. Focus on Designing Bright and Airy Spaces
Heavy fabrics, loud patterns, and ornate décor are no longer trendy. Modern buyers look for contemporary homes that suit their minimalistic lifestyle. They prefer clean and light interiors that add more flair and fun to their routine. You can achieve this look by reducing clutter. Be ruthless and discard all unnecessary items to cut down on clutter. When choosing wall paints, use neutral colors to lighten up the space and make it brighter.
3. Use Appropriately Sized Furniture
Whether you're staging a cozy condo, a small studio apartment, or a modest townhouse, finding the right furniture is critical. If you have a small, narrow living room, you can avoid bulky sectional couches and opt for a small loveseat and two accent chairs. While choosing furniture, look for pieces that maximize space. For example, instead of placing a large bulky eight-seater dining table, you can opt for a simpler one with two chairs and a bench.
4. Create the Illusion of Depth
By pushing furniture further back towards the walls and angling them, you can create the illusion of depth, making your home feel bigger than it is. Adding floor-length curtains or hanging vertical art can make your home appear taller and bigger.
5. Organize Your Closets
Prospective buyers will look in your closets. For a more professional look, you can organize your closets by color. Make sure to declutter and organize all cabinets and closed storage spaces. Move seasonal clothing and unused items to a temporary storage facility until you complete the sale.
6. Use Decorative Mirrors
Adding mirrors and other reflective items is an excellent staging tip to give the illusion of more space. Mirrors visually enlarge the area and make the room appear brighter and bigger.
7. Add a Touch of Greenery with Potted Plants
Plants are an excellent way to freshen up any room. A small shrub or a succulent not only purifies indoor air but acts as a center point of visual interest. Also, they are a cost-effective way to make your rooms appear brighter than investing in fresh flowers for every open house.
8. Let in Natural Light
When staging a small home, natural light is your biggest asset. A sunlight space is more appealing than dark, dingy rooms. Ditch the heavy curtains and swap them with breezy fabrics. Open the windows and maximize natural lighting to improve the appeal of your home.
These eight tips can help improve your staging and increase the appeal of your home to potential buyers.