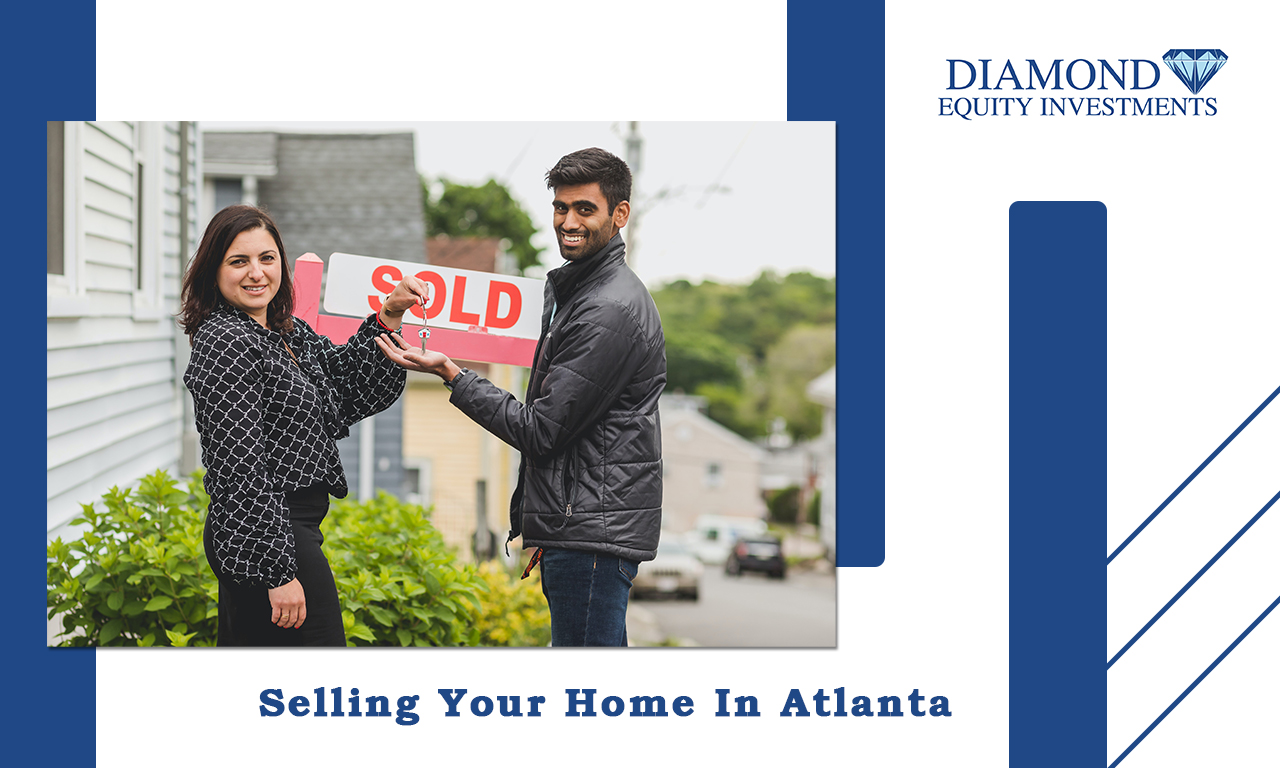 Selling your home is likely to be one of the biggest financial transactions you make in your lifetime. The price you and the buyer agree on, minus realtor commissions and other fees, will determine the profit you make from the sale. With so much at stake, there's intense pressure to get things right!
This post shares the best negotiating strategies you can use to maximize your profit when you sell a home in Atlanta.
Make It Clear That You're Not Willing To Go Below The Listing Price
Buyers usually expect a back-and-forth negotiation with the seller. So, their initial offer is likely to be lower than the listing price. After a couple of rounds of negotiations, the buyer and seller usually agree to a final price, which is lower than the listing price.
While this strategy can help you sell a house fast in Atlanta, it's likely you won't make a massive profit from the sale this way. So, if you're looking to get the most money possible, you've got to make it clear to interested buyers that you're not willing to go below the listing price.
Play Hardball
This is a risky move, but it can pay off if you time things right. If you're willing to wait, you can reject the buyer's offer and ask them to submit a new one. Don't provide a counteroffer. This keeps the buyer in the game and sends a strong signal that you know your property's worth; you want to convey you're unwilling to settle for a lower price.
If the buyer is interested in the property, they'll come back with a higher offer. This is a helpful negotiation technique in a seller's market, where the demand is more than the available supply, and you don't have a fixed time frame to sell.
Encourage A Bidding War
Host an open house and do not accept any offers until the showing date. When potential buyers see their competition, they are likely to place a bigger bid. When you receive multiple offers from interested buyers, you can reach out to the top bidders and ask for their best and highest offers. This allows you to consider multiple offers and choose the one which will yield the highest profit.
Be Aware & Be In Control
To have a better chance in negotiations, you need to be aware of market dynamics and real estate trends. If you're selling your home in a seller's market (which is what Atlanta is right now), you'll have more leverage because there will be many interested buyers. However, if your home is in a not-so-desirable neighborhood, it's likely you won't get many offers. It makes sense to be willing to negotiate in such a scenario.
Avoid Drastic Price Cuts
This is one of the biggest mistakes made by rookie home sellers. Inexperienced sellers reduce the listing price drastically when their homes stay on the market for a long time without any buyers. Receiving no buyer offers makes them lose their confidence, and in a desperate attempt to sell quickly—they cut a massive percentage off the asking price. This move could backfire, as it may make a serious buyer suspect something is wrong with the property.
The Bottom Line
As a seller, you have the upper hand when you have a home in perfect condition, one that's better than similar properties in the neighborhood. If your home is in bad shape, it's unlikely that your hardball tactics will work on potential buyers; they are more likely to walk away when you drive a hard bargain.
In such cases, the better choice is to reach out to cash home buyers in Atlanta. Cash buyers will purchase your home in any condition, and you don't have to pay any extra fees like realtor commissions or closing costs. Are you interested in getting a cash offer for your Atlanta home? Reach out to our team and get a free cash offer today. Selling to us is hassle-free!