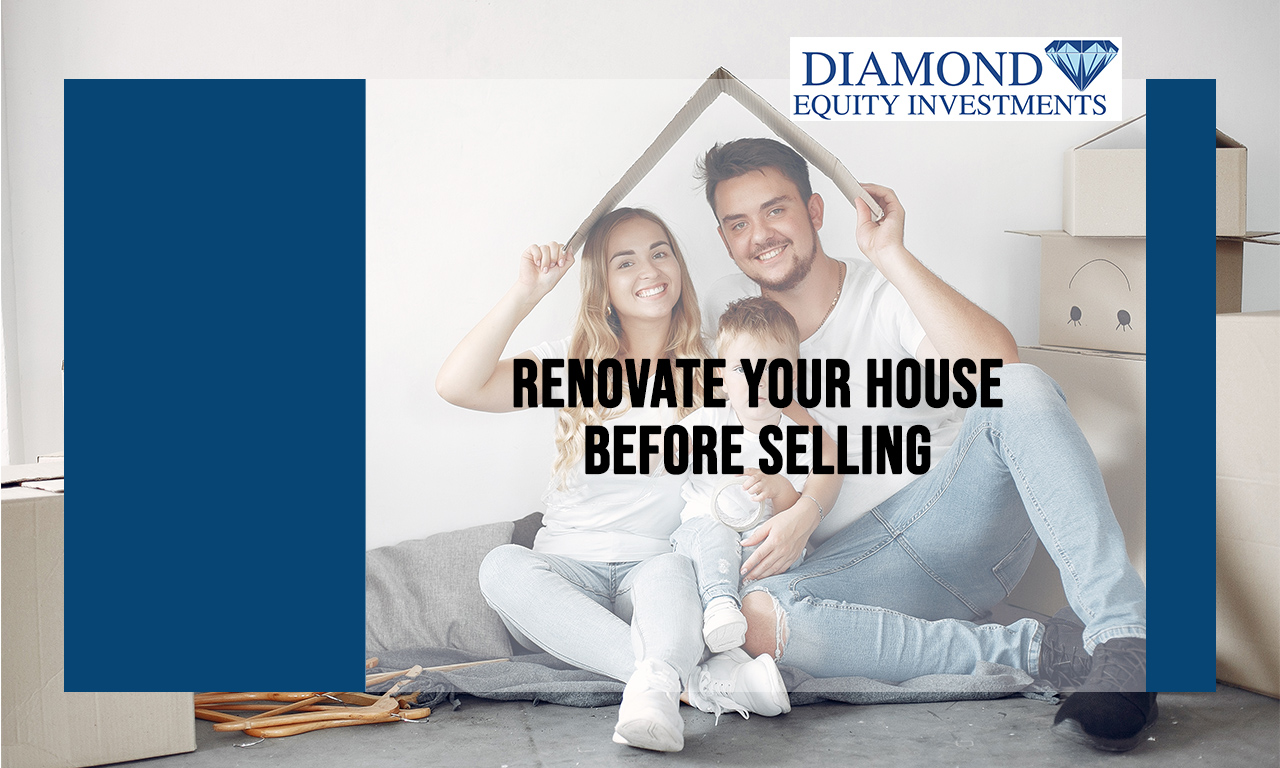 Most home sellers consider getting renovations and home improvements to be an essential part of the selling process, as doing so will boost a home's value. A renovated and upgraded house can be priced higher than a house that hasn't been renovated, and this reason, along with others, convinces sellers to get renovations. However, many homeowners also prefer cash home buyers in Chicago because they can guarantee a hassle-free transaction. Listed below are some of the top reasons why getting renovations is considered inevitable when selling a house in Chicago.
Increases Home Value
The more upgraded the house is, the higher the asking price will be. Even cheap and simple improvements like painting the house will boost the value immensely. If you want to get higher returns from a home sale in Chicago, you must consider renovating your home to attract potential buyers and increase its value.
Increases Appeal
Home improvements will make your house more appealing to buyers. Even cheap improvements like enhancing the curb appeal or zero-investment improvements like decluttering will attract more buyers. The fresher and more modern the house, the more interested the buyers will be. Fixing the essentials, like clearing the drain pipes and giving the bathroom a makeover, can help attract buyers.
If you don't want to go through the hassles of renovations and repairs, you may consider selling your home for cash to cash home buyers in Chicago. They'll buy your home in any condition and for a fair price.
Puts Your House Ahead of the Competition
If you've done all the essential repairs and you've enhanced your home's appearance, you've put your house ahead of the competition in the real estate market. A potential buyer will be more interested in a house that requires little renovation after the purchase. If you have upgraded your house, then the demand for it will increase, and you will have multiple offers to choose from.
Renews Interest
If a house has been on the market for more than thirty days, pursuing advanced renovations can help renew buyer interest. Many homeowners in Chicago get home improvements after listing a house on the market. Going for renovations will allow the seller to increase the asking price.
Consider Cash Buyers
However, if you do not have money to afford home improvements before the sale, or you want to sell a house fast in Chicago, the best solution is to sell to a cash home buyer. Reach out to us and tell us about your property. We'll get back to you with a fair cash offer within 24 hours.