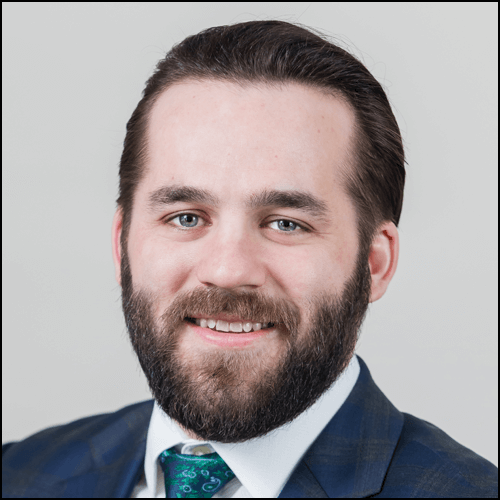 Mike Peters is a real estate Acquisition Manager here at Diamond Equity Investments Philadelphia Region.  Mike was born in Chicago's West Suburbs. He grew up playing Triple A Hockey and was a 4 year Varsity Wrestler. Mike attributes much of his work ethic to his athletic upbringing. With a father in Construction and a mother in Investments, he had an early education to each side of the business.  By the age of 25 he Acquired his first real estate investment, a multi-family building in Chicago's Bridgeport Neighborhood, he was instantly hooked! 
He now enjoys creatively assisting other's achieve their own Real Estate goals. Mike's experience in renovations makes it easy for him to see past the current condition of a property and focus on the finished product. He believes in playing to the whistle and making sure no stone is left unturned when looking for a solution with a seller. He has personally closed in hundreds of Real Estate transactions and cant wait to help you close yours!
Mike Peters with a Few Recent Sellers at Closing:
Diedre said, "I'm downsizing, my husband passed away. Really love the personal attention you gave me. So very helpful."
Dinette said, "Property had been vacant for several years. Calling Diamond Equity was the Easy Route-the Quick Route. I'm happy!"
Forrest said, "Moved to an apartment. Better than your competition!"
Lillian said, "I'm glad it's over. I would have had to upgrade my kitchen. Sell it as is. Ask for Mike Peters."
Stanley & Gloria said, "We had another property that we inherited. Y'all did a good job! [closed a month early]"
Estilita said, "Very pleased. Found [Diamond] most trustworthy. You did a good job Mike! Scale of 1-10, you're a 10"
"Rather than try to fix the place up – figure it would be best for the community and us [to just sell it as is]"
Patricia said, "At the end of the conversation you said, "I Love You!" You never forget that!"

Betty said, "Get outta that neighborhood. Feel GREAT! Everything went so smoothly. I recommend Diamond – they put you right at ease."
"The EASIEST way of Getting Rid of a 100 Year Old Home. Best way to go!"
Brenda said, "Stressing out about going into foreclosure. I feel very relieved. Take off all the pressures of moving."
David said, "Nice House.. Find a company to build it back up. I'm happy!"

Tom said, "Called another company-didn't like the way they sounded. Fix it up would be too much for me."
Ms Love said, "I lost my mother… it was a ginormous house! Just time. Feel relieved-much better."
Sheldon said, "Bad tenants, it was time for me to get rid of the property. I got a fair deal! Fair deal all the way around."
Ken said, "Liquidating our holdings. Quick, Easy, Fast-and no aggravation. No fuss, no muss."
David said, "Diamond Equity was the way to go. No franchisees-just Diamond Equity. Feel Confident."
Lisa said, "Empty nester-downsized. Time for another family to [have the house]. 10+"
Arnold said, "Nobody to help with the bills. Kinda emotional-Waiting to see what you do with it!"
Robert said, "Google search-be done with the house. I was in Florida-been retired-house in Philadelphia"
Tom said, "Very personable & very honest. Need a lot of upgrades. Great opportunity to sell the house as is"
"Diamond Equity responded VERY FAST. and Offered the Fastest Process.
Check Out a Few Before & After Photos from Our Recent Renovation Projects (slide to reveal)
5.0 stars from 190 Reviews