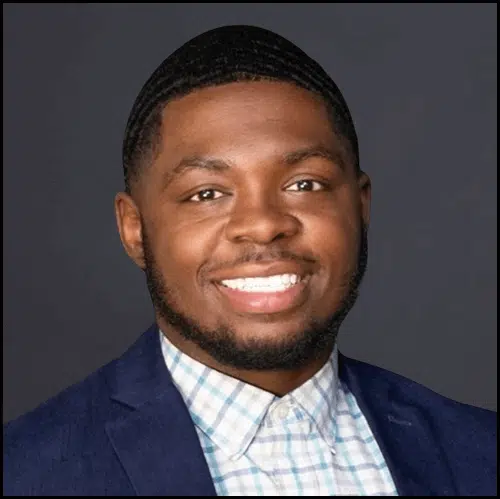 Tariq Hakeem is a Senior Real Estate Acquisitions manager at Diamond Equity Investments Atlanta Region. . Tariq grew up in Denver, Colorado and moved to Atlanta to join the team.
With several years of experience Tariq has honed his skills in developing, stabilizing, and managing homes. This extensive background makes him a true asset when it comes to delivering The Fast & Convenient Sale. Tariq's commitment to exceptional service is evident in his dedication to operating at a high level and maintaining a strong ethical foundation. Tariq is known for his integrity and genuine desire to help people.
Outside of work, Tariq enjoys pursuing various hobbies such as hiking, traveling, exploring different culinary experiences, and maintaining his fitness. His well-rounded interests and unwavering passion for real estate further contribute to his expertise in the field.
Few Recent Sellers at Closing
Karl & Lakeisha said, "Process was absolutely amazing-very, very quick!"
Scotty Teddy said, "A lot more convenient. Less hassle-the right way to go."
Deborah said, "Downsize. Move closer to family. I always do my homework-saw a few videos and came across yours. Feeling we can trust."
Sellers needed to Downsize and Didn't Want to Bother with Repairs or Pay Real Estate Commissions or Closing Costs…. So, they Called Diamond Equity Investments.
Joliet seller talks about why selling with no real estate agent was the quickest & best option. Depending on the condition of the house you'd like to sell, you might get MORE MONEY selling DIRECTLY to an investor than having to pay a real estate agent a fat commission.
Mr & Mrs. Minssalle said, "I feel very good. Did the right thing. Feel relieved."
Check Out a Few Before & After Photos from Our Recent Renovation Projects (slide to reveal)
5.0 stars from 190 Reviews