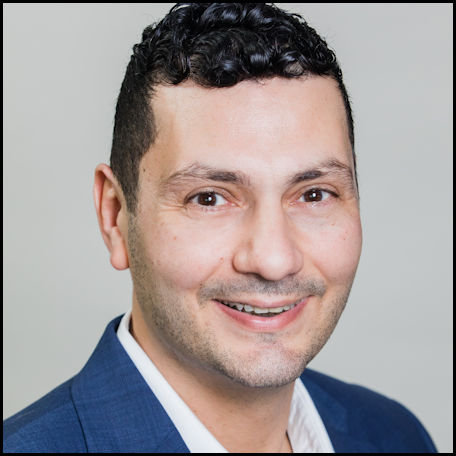 George Pantsios is a real estate Acquisition Manager here at Diamond Equity Investments Philadelphia Region. Born in Philadelphia and raised in Greece to entrepreneurial parents who owned their own business, George had the ideal foundation for real estate investing.
At the age of 9, George wanted to help with the family business. Hard work, diligence, integrity, and attention to detail were developed at an early age. After graduating high school, while attending college, George worked full time at the family restaurant. He took over the business at the age of 23 and ran it successfully until 2015. All that time, he always had a passion for real estate.
George is known for exceptional customer service, a commitment to hard work, and consistent follow through. He is passionate about adding value and making his clients wants, needs, and goals his number one priority.
George Pantsios with a Few Recent Sellers at Closing:
Susan said, "Feel relieved. Didn't take long either. Didn't want to take a long time to sell this property. Quick!"
Steve said, "My brother passed away. Came to a fair agreement on a price to sell as is. Highly recommend Diamond Equity Investments."
Gregory said, "Too big for me to hold on to. Constantly fixing this, and fixing that. Been there 60 years. Feel great!"
James said, "Going to move in with my son. House needed a lot of work. I feel good. Everything went smooth."
Marjorie & Larry said, "Very happy to have it done- appreciative of all your work. Appreciate George!"
Kathleen said, "Monkey off my back…Who knows how much money we would have had to put in the property in order to be able to sell it?"
Abdel & Noor said, "Feel good-cause now it's finished. Thank God everything went nice & smooth"
Sandra said, "I wasn't safe in the house. I'm no longer in danger. You guys are phenomenal!"

Geraldine said, "Did a lot of research-decided your company was the best! I feel good. Blessed!"
Rasheed said, " Outgrew the neighborhood.. needed a bigger property. Feel very pleased. Very reasonable, very honest!"
Francis said, "Can't do maintenance anymore-steps too much. Quick & Simple-one shot deal-so much easier!!"
Leroy said, "The Advantage of going with Diamond-did NOT have to make any repairs. Did NOT have to deal with Showings… Fair Price"
Denise said, "My mother's in a nursing home and two nephews are in there squatting. Nobody would take it [with the squatters]"
Anne said, "You would take it no matter what. It was fast. It was easy. I left a large mess for you there!"
Wanda said, "My brother was deceased and we lived out of town-too far. Sell to this guy!!"
Steve said, "Tenant troubles-You guys straightened it out & closed in 15 mins. A+ BBB Rating. George did a great job!"
Jerry said, "Property was a burden. Tenants trashed unit-taxes-a burden. Wanted Something Quicker."
Anthony said, "Easiest solution..house was run down. Didn't feel like listing with RE Agent"
Barry said, "Gone 5 years-living in Florida. Have another property I'll sell (you). I was satisfied!"
Fila said, "Looked into Diamond Equity-kinda liked you guys! (House) Needs a lot of repairs. 15-20 mins & it's done!!"
Susan said, "Father moved in with us & Sister was a hoarder. Place was a mess- Diamond Equity a much better way to go"
Check Out a Few Before & After Photos from Our Recent Renovation Projects (slide to reveal)
5.0 stars from 179 Reviews